Kjetil Haug yet to decide on future after trial at Manchester United
Kjetil Haug is 'really honoured' to have been compared to Peter Schmeichel after a recent trial at Manchester United.
By Kent Hedlundh
Last Updated: 14/10/13 10:03am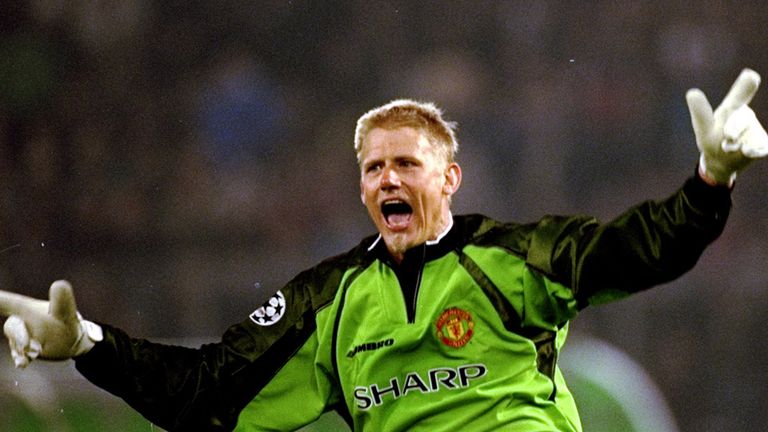 Haug spent time with the Premier League champions last month, and he has also been linked with the likes of Arsenal, Everton and Manchester City.
The 15-year-old's style has prompted comparisons with former United keeper Schmeichel, but the Red Devils fan is unsure about whether he will move to Old Trafford.
"It's quite special to be compared to one of the best keepers in the world ever," Haug told TV2 in Norway. "But it is of course great and I am really honoured. He is one of my biggest role models.
"I'll be careful not to say too much about the similarities between us, but there are some. I have a physical style to my play as did Schmeichel. But there is obviously a long way to go before I get on his level."
Regarding his recent training spell at United, Haug said: "I talked a lot with Anders Lindegaard. He gave me lots of good advice about a possible transfer. It was very interesting and helpful.
"We also had lunch with several other United players and David Moyes. Moyes sat down next to me. It was very fun.
"It was very special to be on trial at United since I am supporter myself. United is in that respect very well received when I decide on my future. But that they are closest to my heart does not mean anything.
"The most important thing is the sporting challenge and the entire package that the club offer me."