Ryan Nelsen would love to sign Tottenham striker Jermain Defoe for Toronto
Toronto boss Ryan Nelsen has confirmed his interest in taking Jermain Defoe to Major League Soccer.
Last Updated: 30/10/13 10:09am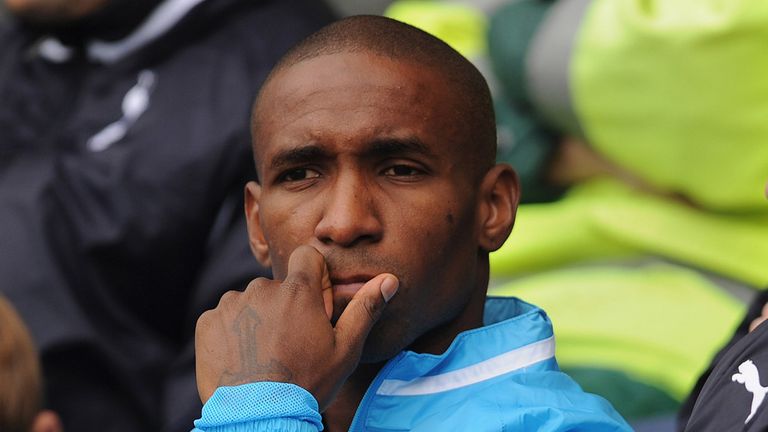 The former New Zealand international has just completed his first season in charge of the Canadian outfit, but he is already looking towards next year.
One of those names linked to a move across the Atlantic is Defoe, who has started just one league match this season, and Nelsen is a huge fan having played with him during his brief spell at Tottenham.
Speaking on Canada's TSN network, Nelsen was asked about the possibility of Defoe coming and he said: "That's not a serious question, is it?
"Jermain Defoe in this league? Look what [Marco] Di Vaio has done! My goodness - incredible player.
"One of the most natural goalscorers I have ever come across. Always out training, always trying to score, a great guy.
"To get a guy like Defoe for the MLS, I cannot think of many that are more suited. I think if you ask most Premier League teams, they would take Defoe."
Nelsen confirmed he stays in touch with Defoe, adding: "It would be incredible. I call him and text him all the time.
"Him playing in Toronto would be phenomenal. If you look around the world and try and think of a realistic player - and I am not sure how realistic he is - that complements a league like ours, never gets injured, doesn't drink, can play high, low, scores all sorts of goals - do you know something I don't? Can you go over and sell it to him?"
Looking ahead to bringing new players in, the World Cup, which Defoe hopes to be playing in, could impact on the American season, but Nelsen does not believe that would be an issue.
"We want them in as soon as possible," Nelsen said.
"If we have to pick [from] A and B, and A is coming in January and B is coming in August, it's January. [Toronto would take] a good DP that's going to score x amount of goals over a great DP [Designated player] who will come in August. Look, the team wants to get to the play-offs.
"Look, if we have World Cup stars, just missing for a few weeks, that would be pretty good!"