Sky Bet Championship: Bolton boss Dougie Freedman set for new year shopping spree
Dougie Freedman is confident Bolton are primed to reap the rewards of the January transfer window.
Last Updated: 13/11/13 2:34pm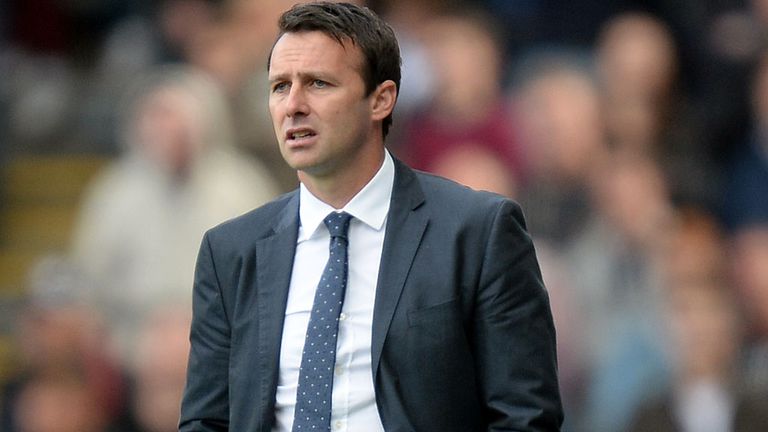 With less than two months until clubs can buy players again, the Trotters boss and his backroom staff are already considering what possible moves they will make in the new year.
A trio of loan signings in September helped kickstart the then-winless Wanderers' season, but Freedman, who has now presided over a seven-match unbeaten streak, is keen not to rest on his laurels.
The festive period is always a hectic time due to the flurry of fixtures and Bolton's boss knows he must remember not to neglect his priorities on the home-front either.
"January is a very interesting time for managers," he said.
"If you're on the ball, if you know the market and you know your scouting is done well then you can achieve a couple of good signings.
"I would like to think this club is well geared up for that; we're organised behind the scenes. I'm ok with that (January window) coming up.
"It's a stressful time because you've got games, you've got agents telling you this player's available, you've got managers asking about your players, you're trying to win games of football and you're trying to make sure your family gets presents on Christmas Day! It can be all go."
The very nature of the transfer window has come under fire from a host of managers in recent months with Everton's Roberto Martinez among the most vocal of detractors.
Freedman joined those disapprovers by insisting it comes to the detriment of the fringe players in the top flight.
He added: "It's ridiculous because it puts financial pressure on people and it just means that the Premier League boys, with the financial money, hold on to certain players without giving them a game. They never quite get the freedom of playing."