Transfer news: Jermain Defoe insists he doesn't want to leave Tottenham
Jermain Defoe is desperate to play more Premier League football but he insists he is not looking to leave Tottenham.
Last Updated: 14/11/13 10:11am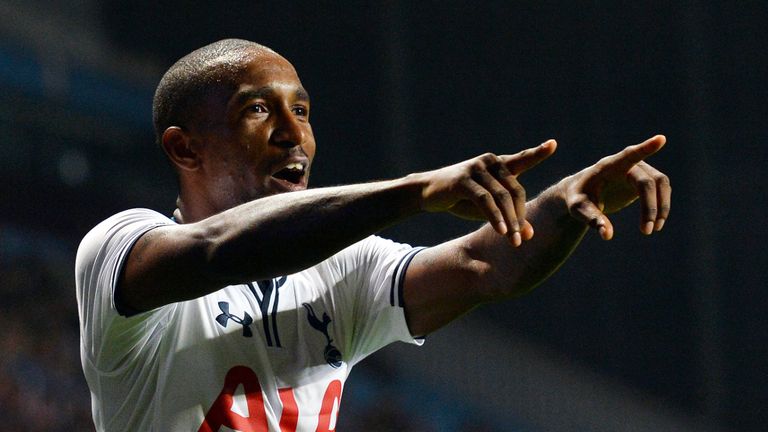 The England striker has made just one start in the league this season, and seven substitute appearances - and is yet to find the net.
That is in stark contrast to his form in the Europa League and Capital One Cup competitions, in which he has a combined nine goals in seven appearances.
Although Defoe is disappointed that he has not been called upon by Andre Villas-Boas more often, he insists he will not rock the boat at White Hart Lane.
"Of course it is frustrating that for all the goals, I have not had much of a chance in the Premier League," the 31-year-old told the Daily Express.
"Fans ask me all the time, but I don't need to tell anybody I am frustrated. That is just normal. People know I love my football, and I love scoring goals. When I am not getting the opportunity to do that, it is frustrating.
"But I have never once said I wanted to leave this football club."
Defoe has been sold by Spurs before, with Juande Ramos offloading him to Portsmouth for £6million in January 2008. Harry Redknapp brought him to Pompey and then when he took the Tottenham job, he ended up taking Defoe back to north London within 12 months.
"Even when I left the first time, I didn't say I wanted to leave the club," added Defoe. "All I will say is that I want to play.
"I would rather say to the gaffer, 'give me a chance'. I don't want to go to him and say, 'I am leaving the club'. I love the club and everybody knows that.
"I have got a special relationship with the fans and even when I left before, the club dentist called me during a Spurs game so I could hear the fans were still singing my name even when I was a Portsmouth player. I will never forget that.
"I came back and it has been great. If the day came when I have to go, it would be hard. All my friends are here and every game I play, when I put that shirt on, it feels like the first game."