Transfer news: Brian McDermott says Leeds never considered selling Ross McCormack
Brian McDermott admits he was concerned for a bit, but believes Leeds never seriously considered selling Ross McCormack.
Last Updated: 20/11/13 1:51pm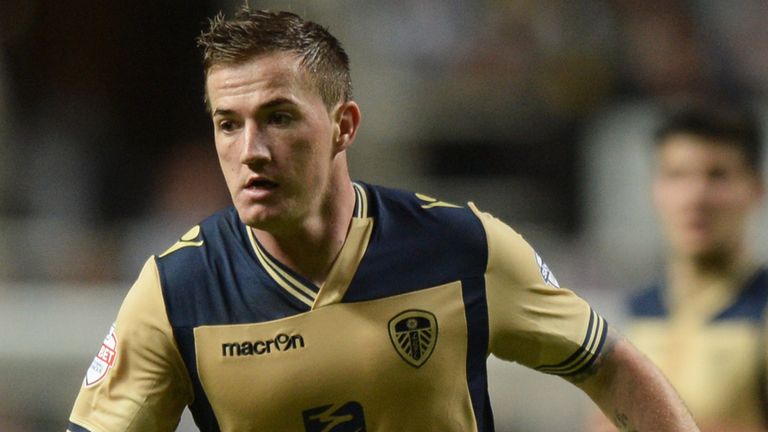 The Scotland international was the subject of three bids from Middlesbrough over the summer, with the last of those believed to be close to £2million.
Leeds stood their ground and refused to enter into negotiations for a man they considered to be key to their future plans, and one who has lived up to that billing so far this season.
McDermott is delighted to still have McCormack on his books and is confident the in-form frontman will inflate his value further over the course of a four-year contract penned in August.
He told the Yorkshire Evening Post: "He always wanted to stay here and he never, ever wavered.
"I had conversations with him virtually every day while the bids were coming in and not once did he tell me that he wanted to consider his options or listen to what was being offered elsewhere.
"Players look for security so huge credit to the board for giving him a long contract and keeping him here, but we felt he was worth it. And in the form he's in now, I don't think many people would argue with that. You can see why other clubs were interested.
"That £2million on the table, I just looked at it and thought 'it's nowhere near enough to be losing someone like Ross'. I see him as a Premier League player and what chance do you have of getting another one of those for £2million? It would have been the wrong deal for us, very wrong, and everyone here realised that.
"Some offers you can't turn down and I saw that side of the coin at Reading. But £2million for someone like Ross wasn't my idea of a good deal. If he was doing for another club what he's doing for us, we'd be struggling to explain it."
McDermott added on the days counting down to the summer deadline: "It would be wrong to say I was never worried.
"You can't control what other clubs do or how much they're going to bid and we were very late in the transfer window. It's a situation that, as a manager, you want to see put to bed. And I think Ross felt the same way too.
"But players like him are central to what we're trying to do. I'm looking to get value into the squad and I don't mean get value so that we can cash-in on players and sell them. I want players who will get better and carry us forward for years to come - players who can go on to be as good as others who, at the moment, we maybe can't afford to sign.
"To use Ross as an example, I don't think he's got more to come. I know he has - much more. And if he carries on the way he's going, he's going to be some asset. That's why turning down £2million and giving him a new deal was the right way to go. You're investing in someone you believe in."