Transfer news: Former Arsenal striker Eduardo hopeful of Premier League return
Former Arsenal striker Eduardo says he is hopeful of a Premier League return after next summer's World Cup.
Last Updated: 15/12/13 2:20pm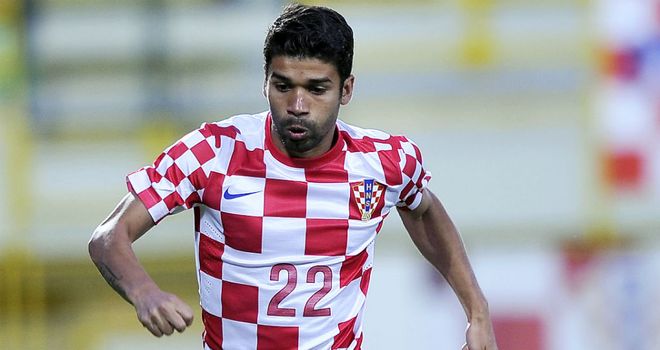 The Croatia international's current deal at Ukranian side Shakhtar Donetsk is due to expire at the end of the season, when he would be available on a free transfer.
Eduardo spent three years in the Premier League with Arsenal and recognises that if he impresses for his country in Brazil, he could earn a move back to England.
"I still love the Premier League," he told the Daily Star.
"I keep in touch with Tomas Rosicky and Bacary Sagna at Arsenal and keep an eye on what is generally happening in England.
"I expect to play for Croatia in Brazil and if I have a good World Cup, who knows what that could lead to?"
Speaking of how Arsene Wenger's side have fared so far this season, the 30-year-old says he has been impressed by what he has seen.
"Arsenal have the right mentality and I'm not surprised they have made such a good start to the season and are top of the Premier League," he said.
"Don't forget, their great run of form actually started in the second-half of last season when they went on a run, picked up a lot of points and qualified for the Champions League.
"I think United will get stronger as the season goes on - they will go on a run and fight Arsenal for the title.
"I also like Liverpool this season and how they are playing. I think the title-race will come down to those three sides - Arsenal, Manchester United and Liverpool."