Ivan Rakitic admits he is frustrated with his time at Sevilla
Ivan Rakitic is not certain about his Sevilla future, amid reports of continued interest from the Premier League.
By Jure Bohoric
Last Updated: 18/12/13 1:54pm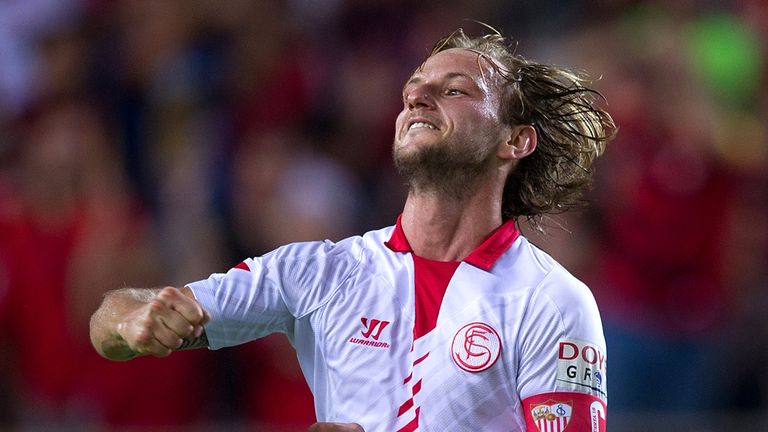 The Croatia midfielder has long been linked with a move to England and, after three years with the Spanish club, he says that he has grown frustrated with his lack of success.
Rakitic has had an outstanding start to the new season with seven goals already to his name, and this form has seen him again linked with the likes of Chelsea, Liverpool and Manchester United.
"A football player can never say with certainty that he will remain in his club," he told Nogomania.
"Such is the nature of our business. I'm in Seville for three years now and in this time many things have changed.
"It is clear that in such a big club people can not be satisfied with average results. If there is no success, if there are no trophies, frustration grows. Everything has changed.
"Before the start of the season we got 13 or 14 new players, so everything has just began to operate. Now we have a good series of results and we are all optimistic."
Rakitic did refuse to talk about a possible transfer and added: "I can assure you that I'm one hundred percent focused on Sevilla and I only think about our next match."