Transfer News: Tomas Rosicky staying at Arsenal beyond this summer
Tomas Rosicky will extend his Arsenal contract beyond this summer, according to Arsene Wenger.
Last Updated: 10/01/14 12:02pm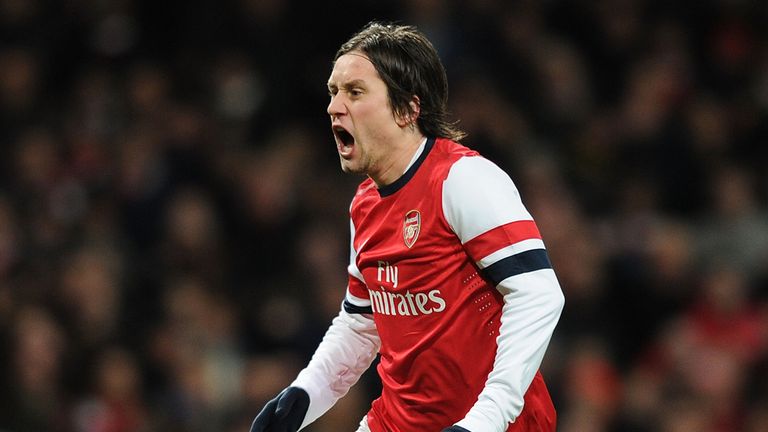 The midfielder, 33, is out of contract this summer but has consistently said he wants to finish his career at the club.
Wenger stopped short of offering that guarantee when asked about Rosicky's future, but a new deal appears inevitable.
"Tomas Rosicky will stay here at the end of the season," Wenger said. "He is a marvellous player and contributes well to the team.
"He is certainly a typical Arsenal player in the way that he is mobile, technically sound and team-orientated. So he is a fantastic football player."
Rosicky is in his eighth season at Arsenal, but injuries have restricted him to just 92 Premier League starts.