Transfer News: Brendan Rodgers to deal in Jon Flanagan
Liverpool boss Brendan Rodgers has confirmed that defender Jon Flanagan is set to be rewarded with a new contract.
Last Updated: 21/03/14 11:50am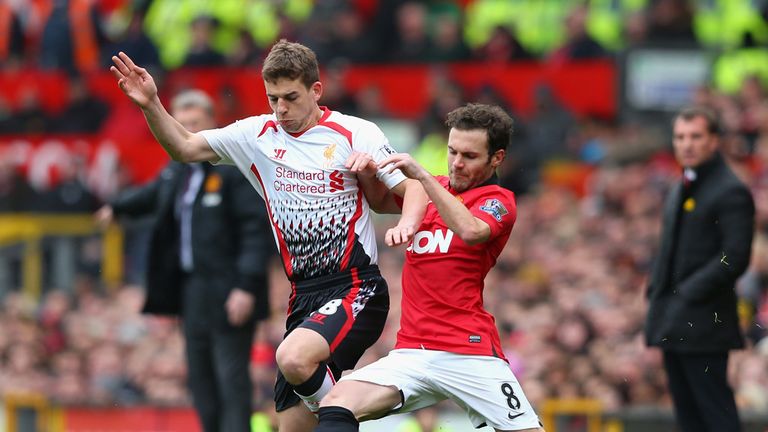 The 21-year-old full-back has made an impressive breakthrough this season, playing both right and left for Rodgers.
Flanagan has started 14-league games this term and his progress is set to see him handed a new long-term deal.
"Jon will be given a new contract," Rodgers is quoted by the Daily Mirror.
"Come the summer he's got another year so he will definitely be given a new deal, no question.
"He has been outstanding. He reminded me of Steve Nicol against Manchester United on Sunday - a right-footed player on the left side, steady, aggressive, no fear.
"He's been a revelation, and particularly in the big games. It's great when you see a young player develop like that. You can see the confidence he has now. He has made himself an important member of the squad.
"He is young but his performance levels are so mature. They had to change (Juan) Mata over at the weekend, he booted Mata over to the other side and then (Adnan) Januzaj as well. He's not easily fazed. I think the biggest thing for me has been his temperament.
"He never really featured for me at all at the start, there was Jose Enrique and others considered in front of him. We spoke a number of times about him going out on loan but no one came in for him.
"I had (England Under-21 manager) Gareth Southgate down here and he was raving over him. He is a wonderful young talent but in order to stay at that level he needs to focus and concentrate on staying in the team.
"He thought the opportunity might have passed him by but now he is grabbing it with both hands and doesn't want to let it go. You can see the hunger and his quality in his performances."