Transfer news: Romelu Lukaku's future won't be decided until after World Cup, says Roberto Martinez
Everton manager Roberto Martinez believes that Romelu Lukaku's future will be finalised only after the World Cup finals.
Last Updated: 07/05/14 11:50am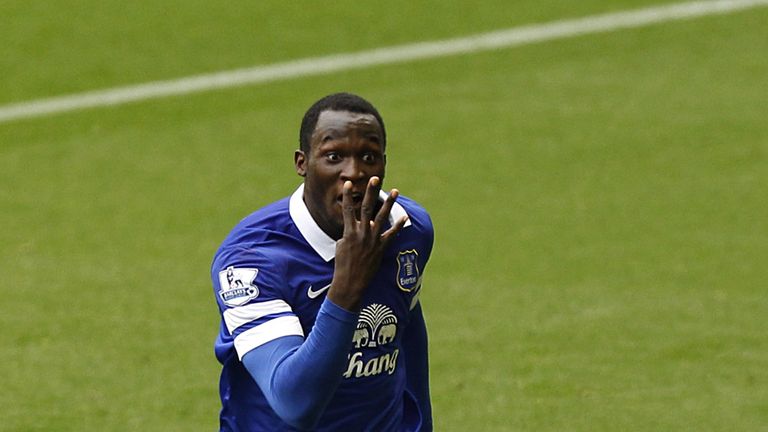 The 20-year-old striker joined the Toffees on loan from Chelsea last summer and is scheduled to return to his parent club at the end of the season.
The Belgium international has been in impressive form this campaign, scoring 14 goals and providing five assists in 30 Premier League appearances.
The youngster's future at Chelsea is under doubt, as earlier this term he had an exchange of words with manager Jose Mourinho, who reportedly does not have him in his plans.
Martinez has already stated that he would like to sign Lukaku on a permanent basis in the summer if they can reach an agreement with Chelsea over the transfer fee, which could be around £20million.
The Everton boss has now admitted that any deal will be finalised only after the World Cup in July due to the Belgian's participation in the tournament in Brazil
"The reason Romelu came to Everton was for him to take a big role, take a lot of responsibility, to start playing 90 minutes and be a real brain in that forward line, and he has done that so we couldn't be happier," The Liverpool Echo quotes him as saying.
"The parent club, Chelsea, are delighted with his progress and the player has developed an incredible relationship with our fans. His memories will never evaporate, but we will see what's next.
"We'll see what's the best thing for everyone. But everything will be in stages: how Chelsea are doing in their own squad and how that frees some players.
"It's going to take a bit of time and I don't think Romelu's situation is going to be resolved before the World Cup, in truth. I think it will be after the World Cup."