Transfer news: Inter Milan yet to agree deal with Real Madrid for Casemiro
Last Updated: 03/07/14 3:12pm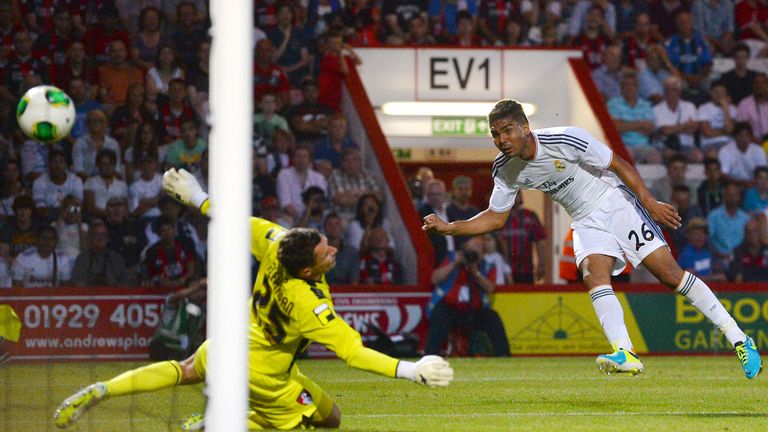 Inter Milan have yet to reach an agreement with Real Madrid to acquire Brazilian midfielder Casemiro, according to the player's agent.
Casemiro has been strongly linked with a move to the San Siro outfit this summer.
"I know that Inter are talking to Real Madrid," Casemiro's agent Joseph Lee said to www.tuttomercatoweb.com. "Inter are willing to acquire my client but now the Nerazzurri must find a way to please Real Madrid's demands."
Casemiro joined Real Madrid's reserve team from Sao Paulo in January 2013.
He was promoted to the first team last summer and made 13 Primera Division appearances in the 2013-14 campaign.
The 22-year-old is said to be keen to move to Inter in a bid to earn more playing time.
"Casemiro would like to play at Inter," Lee said. "He considers them a big club.
"But I reiterate that at this time the two clubs need to find the right path for the transfer to take place.
"I don't think it will be difficult for the player to reach an agreement with Inter but first you need the two clubs to agree terms."
Casemiro is under contract with the Spanish giants until June 2017.