Transfer news: Blackpool boss Jose Riga looking to add experience to squad
Last Updated: 22/08/14 6:58pm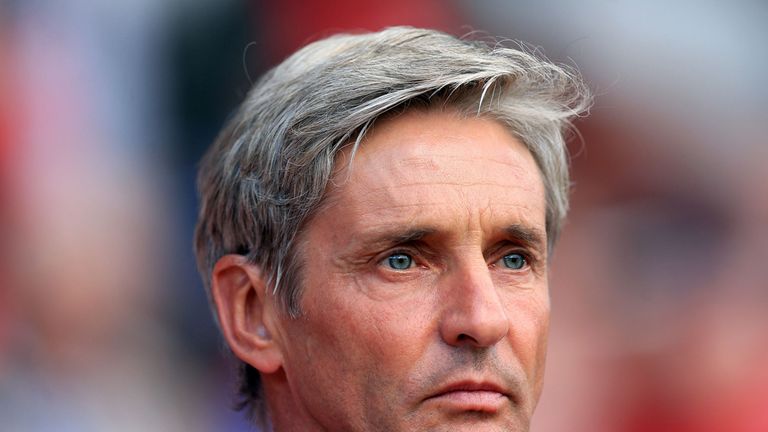 Blackpool boss Jose Riga has admitted his squad is lacking experienced players as he continues to search for reinforcements.
An exodus of players at the end of last season left new boss Riga with a squad to rebuild and he acknowledges that he still has a lot of work to do before the transfer deadline.
He is particularly focused on bringing in people who are already established in their careers and can help the club's youngsters. 
"This squad needs players of experience," Riga told the Blackpool Gazette. "We need players of quality. I'm still looking for my spine and for players with strong minds.
"When everyone is fit we'll be a much better side, but we also need experience."
El Hadji Diouf is one player who would fit the bill and is reportedly a target for Riga after being released by Leeds United at the end of last season.
Riga concedes that time is running out to get some new recruits on board after a frustrating spell in the transfer market.
The manager said: "I know what I need and at this moment I don't have it.
"I'm just trying hard to find solutions but the more you wait the more difficult it is.
"But I'm not giving up. I'll keep going to find what we can.
"I had ideas of what I wanted but they didn't come.
"The international break (after Pool visit Millwall a week tomorrow) can't come soon enough but I'm hoping we can get some more players in."