Brits abroad - Mark Cook
Continuing our Brits Abroad series, Mark Cook reveals how a phone call from former team-mate Nolberto Solano sparked his remarkable transition from non-league football with Harrogate Town to a taste of fame in the Peruvian top flight.
Last Updated: 16/02/13 12:57pm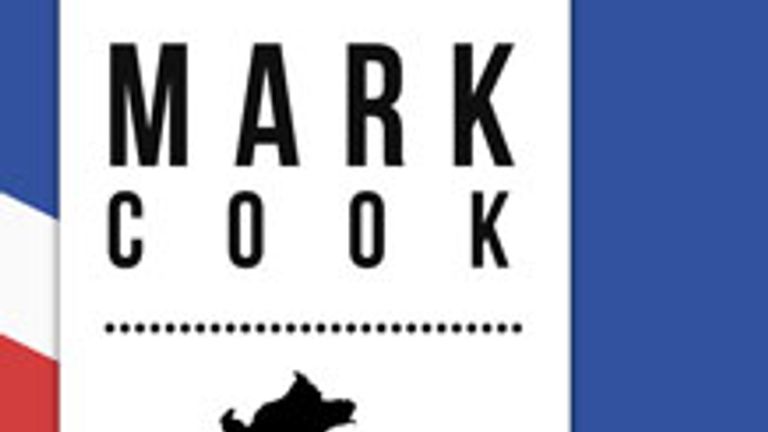 Mark Cook knew Nobby Solano from their time together at Newcastle and Hartlepool. But the 24-year-old goalkeeper could not have been expecting the phone call he received in a Tyneside gym last summer. It sparked an unlikely adventure for the young Geordie with Peruvian giants Club Universitario de Deportes. Adam Bate caught up with Cook to find out more about his time abroad.
How did the move come about?
I was in the gym one day and I got the call from Nobby. He asked me what I was up to and if I fancied going out there. My immediate thoughts were that I quite fancied going out and doing it because I wanted to see what it was all about.
What were your first impressions of Peru?
When I first went out there I was mobbed by paparazzi. I wasn't used to all that! I saw it as a bit of fun. The media attention was massive because Nobby is a legend out there.
And you got to play in front of some decent crowds?
Yeah, I think the most I got to play in front of was about 30,000. The stadium out there holds 80,000 but it was only for the massive derby games that they got 70,000 or so in there.
How was life in the dressing room - Was the language barrier a problem?
Yeah it was. All the lads were trying and seemed fine with me. But obviously I couldn't really get involved with the training ground banter because I didn't understand the language. But one or two of them spoke English and they kept me informed. One of the lads spoke better English than me!
And what did you think of the standard?
I thought it was brilliant. It's a different type of football - not as physical. But they passed the ball really well. The first touch was the best I've ever seen. There was nothing physical but it was pass, pass, pass, pass, pass. They keep the ball on the ground and it's nice to watch.
Was playing at altitude a challenge?
Oh yeah. When you go up high, the ball goes a lot faster [through the air] and it's unbelievable. Obviously, because the air is thinner, it's a lot harder to breathe. Even in Lima the [movement of the] ball was pretty bad compared to England but when you're in the mountains and places like that it just went everywhere.
You've moved back home to Newcastle now. Why is that?
Well, Nobby left. And obviously that made things a little awkward for me. So I had a chat with Nobby and had a chat with a few other people and decided to terminate my contract. Now I'm looking for a club back in England.
What will you miss about life in Peru?
Obviously, the weather. And the people too. To be honest, what I'll miss - and I know it sounds funny to say it - but I'll miss being famous. Over there everywhere I went I was being mobbed because I was an English footballer.
And how is the search for a new club going?
Not great at the moment because I only signed the release clause towards the end of January and it's halfway through the season so most teams have got goalkeepers. It's proving quite difficult. I'd consider going overseas again if the right opportunity came along.
So you'd recommend young players giving it a go abroad?
Oh yeah, definitely. If everything is right then go ahead and do it.