Paul Merson's Premier League predictions - Week 33
Merse expects wins for Cardiff and Norwich, but Arsenal to draw at Everton
Last Updated: 03/04/14 7:42pm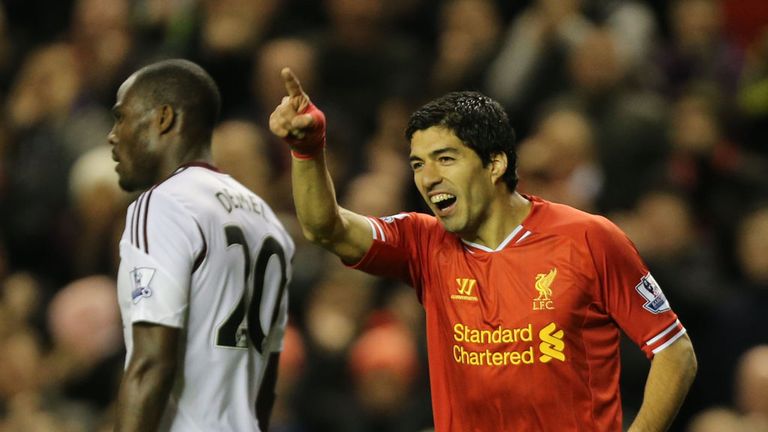 Tottenham v Sunderland (7pm, Sun, Sky Sports 1)
I've played with Tim Sherwood and I know what he's all about - he's a winner – so I felt so sorry for him having to sit and watch Tottenham's performance against Liverpool last week. Most of those players need to go and see the Wizard of Oz to get a heart; it was terrible. That display was nothing to do with the manager, it was all the players, and it wasn't on. There are ways of getting beat and you shouldn't get beaten that way because there was no heart. They now need to show desire against a team that's playing for their lives.
I'm a big fan of Gus Poyet, but I don't know what he was doing against West Ham. Why change your system and play three at the back, especially when it's hardly the most electrifying team to play against – Andy Carroll and Kevin Nolan aren't quick, are they? And he also left out his best player, Adam Johnson, who is the only one that can make things happen. This is a simple game for complicated people sometimes and while I like Poyet, he got that horribly wrong. Sunderland will be in disarray with the fixtures they've got coming up and they need a fluky result sooner rather than later. Otherwise they could be relegated by the time they play Cardiff on April 27.
PAUL PREDICTS: 2-1
West Ham v Liverpool (3.30pm, Sun, Sky Sports 1)
Liverpool are not my favourites for the title, but it would be a phenomenal feat if they do it. At the start of the season they needed to pull up trees just to get into the top four, so they've done brilliantly to get to this position, but I think the winning run could end here because this is a very hard game. People think they've just got to turn up to win games, but it won't be like that. West Ham will get the ball forward quickly, Andy Carroll will cause problems and they will be very disciplined; it won't be like Tottenham who just laid down and made it easy for them! The longer this game goes on the more nervous they might get and I think it will be a draw. I've seen this so many times – a team is rolling along and it just takes one bad result. The pressure will be on them because they are playing last of the three teams and that's not nice.
PAUL PREDICTS: 1-1
Everton v Arsenal (12.30pm, Sun, Sky Sports 1)
Everton are four points behind Arsenal with a game in hand and, in my opinion, if Arsenal avoid defeat in this game, then they will finish fourth and they can go and concentrate on the FA Cup. If they lose this game then by the time they play their next league match they could be fifth – and that would be psychologically damaging – especially when Everton are flying. I still think Arsenal will finish fourth because they have better fixtures than Everton, but this will be a hard game for them. They can't afford to lose it and I think they will get a draw – but Everton will know that this is their chance.
PAUL PREDICTS: 1-1
Chelsea v Stoke (5pm, Sat, Sky Sports 1)
It's all going horribly wrong for Chelsea. After losing to Crystal Palace, they had a bad 3-1 defeat in Paris and now they have to win this game to keep their title hopes alive. I've never known a title race like this because there's three teams in it and I reckon if any of them win all of their remaining games then they will win the league. They all have a chance, but Chelsea need to get a win under their belts quickly. The season seems to be catching up with them at the wrong time; they lack a top centre-forward and when they win games they are not winning easily and are not able to rest players. It could all be over for them in a week, but I think they will beat Stoke and their season will carry on.
PAUL PREDICTS: 2-0
Man City v Southampton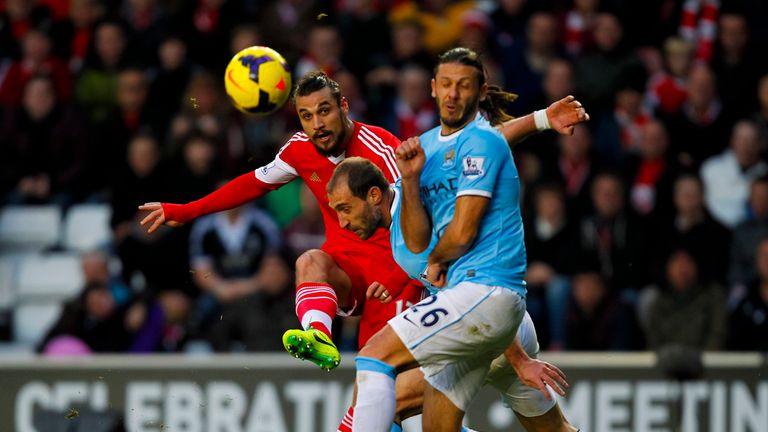 Man City play Liverpool next week and people say that's a big game, but it ain't so big if they don't win this. They have really got to win this game and I think they should get the three points, but it depends what Southampton turn up. They are a bit Revel-ly at the moment and you don't know what you're getting from them, but they've got players that can hurt you. Man City played well in the first half against Arsenal last week and didn't want half-time to come, but it was a different game after the break and they ended up with a draw. I think they'll win and keep the title race very much alive.
PAUL PREDICTS: 3-1
Aston Villa v Fulham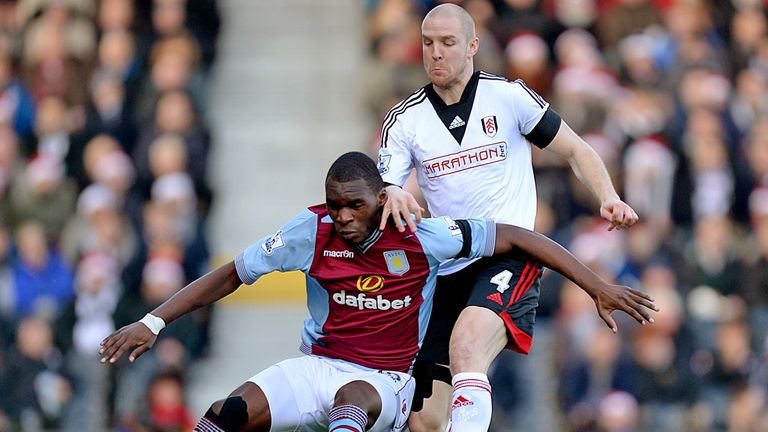 Draws are no good to Fulham anymore and they need to come out and attack Aston Villa and go for the win. However, I just don't see how they're going to hurt them. Aston Villa's recent results show you how unbelievable the Premier League is; they beat Chelsea and then went and lost their next two games 4-1. I don't think Fulham have got enough to make it a third defeat in a row for Paul Lambert and I expect Villa to win at home.
PAUL PREDICTS: 2-1
Cardiff v Crystal Palace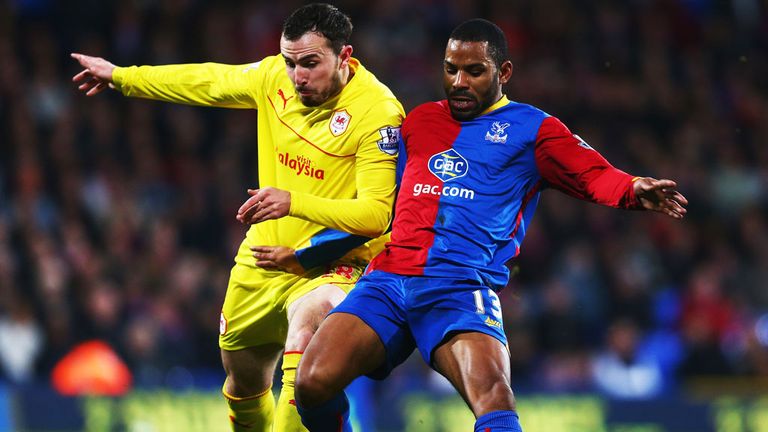 What an unbelievable football result for Crystal Palace last week. I just don't know where that win over Chelsea came from. I've watched a fair bit of them this season and I would expect them to go to Cardiff and defend, soak up the pressure and play on the counter-attack. It will be up to Cardiff to break them down, but they showed great spirit to not give up against West Brom last week and I'm just going to lean towards them. Cardiff know they have to win because it's a team near them in the league and they can drag them into it – but if Palace win you'd probably have to say they're safe.
PAUL PREDICTS: 1-0
Hull v Swansea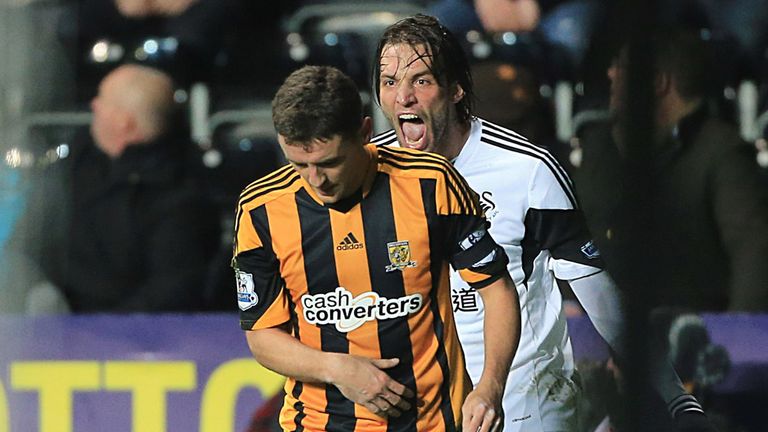 Swansea picked up a good four points last week by drawing with Arsenal and then beating Norwich, while Hull have lost to Stoke and West Ham, so need to pick up some points just to avoid being sucked in. They play in the FA Cup next week so if they lose this and a few results go against them they could get dragged back into the scrap. I personally don't see either side going down and I think both teams like to play decent football. Hull's players will be playing for places in a Wembley semi-final, but will be keen to avoid injuries and I think this will be a draw.
PAUL PREDICTS: 2-2
Newcastle v Man Utd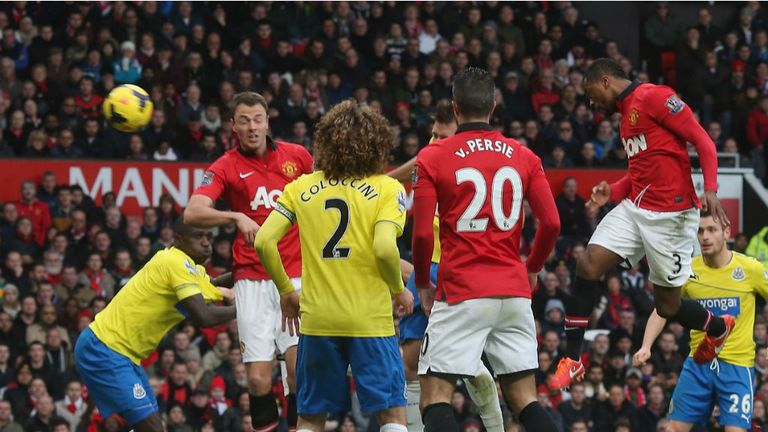 I'm sure Man United will rest everybody. They are in with a chance of getting to a Champions League semi-final, so what's the point of going to Newcastle and playing the first team? They can't win the league or get in the top four, so I think they'll play as many reserve players as they can. I'd expect to see Javier Hernandez, Nani and Ashley Young in the team and I'd be shocked if any of the big boys play with their season on the line in Munich on Wednesday. Newcastle aren't doing great, though, so I'm not sure they can take advantage. They won at Old Trafford, but Yohan Cabaye ain't there anymore…
PAUL PREDICTS: 1-1
Norwich v West Brom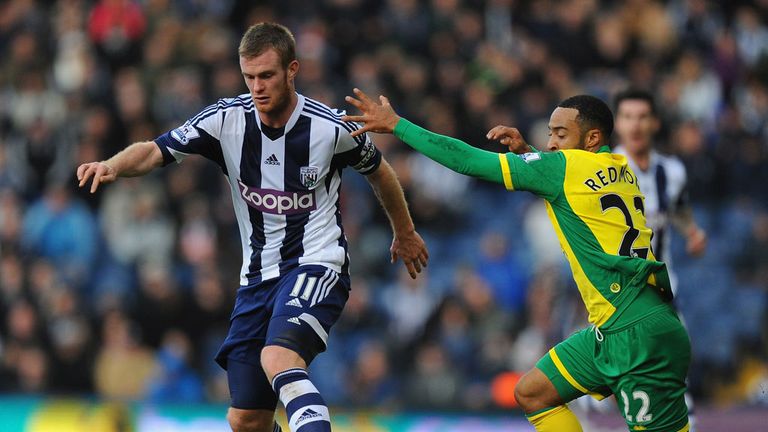 If Norwich win this then they should be safe and with it being at home I think they have a very good chance. They usually play decent at Carrow Road and if their finishing was better I think they would have won a lot more games. I've got no doubt they will win this game and I think West Brom are very much still in it. For me, there are five teams in the scrap, but a lot depends on the Cardiff v Crystal Palace result – and whether Sunderland can win two or three football matches.
PAUL PREDICTS: 2-0
Think you know better than Merse? Prove it with our Super 6 game and win £250,000