Manager Arsene Wenger says he will not throw money at Arsenal's problems
Arsene Wenger maintains spending big in the January transfer window is not the key to solving all of Arsenal's problems.
Last Updated: 03/12/12 6:26am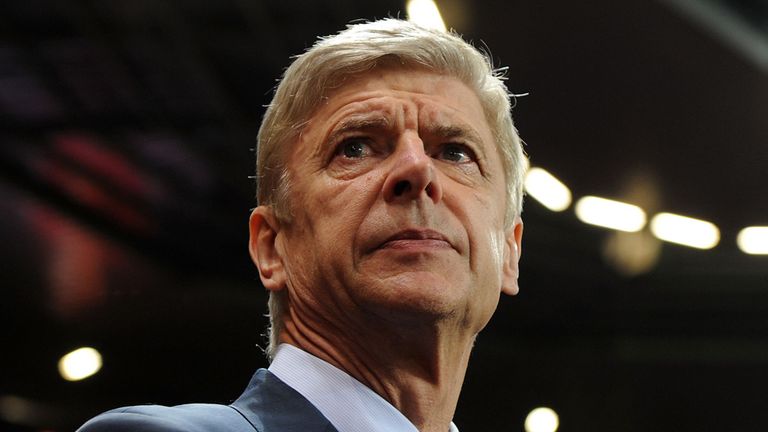 The Gunners were booed off at Emirates Stadium on Saturday after they slumped to a 2-0 home defeat against Swansea after a late brace from Spanish forward Michu.
It left Arsenal down in 10th place in the Premier League, their worst position at this stage of the season under Wenger.
There were protests by the Black Scarf Movement before the game, as some 1,000 supporters vented their frustrations at what they see as the commercialisation of the club following the move to the Emirates Stadium, which has coincided with a seven-season barren spell.
Wenger, though, called for a united front as he looks to lift his beleaguered squad for the midweek Champions League trip to Olympiacos and a crucial home clash against West Brom next weekend.
"At the moment there is uncertainty among the fans, they do not have complete confidence we will win the game. Has it an influence on our performance? I don't know," he said.
"We have to look for a solution from inside, and not look too much from outside."
Solutions
Arsenal have been linked with moves for Crystal Palace youngster Wilfried Zaha, as well as England veteran Frank Lampard, who is out of contract at Chelsea in the summer.
Liverpool goalkeeper Pepe Reina, Schalke's Dutch frontman Klaas Jan Huntelaar and Atletico Madrid striker Adrian are all said to be on Wenger's wishlist, as well as a possible loan move for Thierry Henry.
Wenger, though, insists he is fully focused on the here and now, adding: "Until January we have a lot of important games.
"We will decide that (transfers) in January, but at the moment we have to find solutions before January."
Despite all the fans protests and frustrations on the terraces, Wenger maintains he must take a distance to keep things in perspective.
He said: "I want our fans to be happy and over the moon, but I cannot say it affects the way I feel, because I feel I have to focus on the job and see how we can sort our problems out."
Wenger continued: "At the moment, we cannot be satisfied with the quality of our game, that at the moment is more important than the psychological side.
"You can see with the results that it is difficult for everybody at the moment, for all the teams, even those who have invested a lot of money.
"You have to keep the focus, the desire and the ambition to turn it around, that is how it works in a season. You cannot go to definite conclusions in one game."
Wenger reiterated he has no intentions of walking away this season, adding: "If you ask me always about my future - I can only give you one answer. I have always respected my contracts, that is it."