Reported Chelsea target Bernard will stay at Atletico Mineiro if he is 'valued'
Reported Chelsea target Bernard says he intends to stay at Atletico Mineiro as long as he feels 'valued' by the club.
By Paulo Freitas
Last Updated: 03/12/12 1:18pm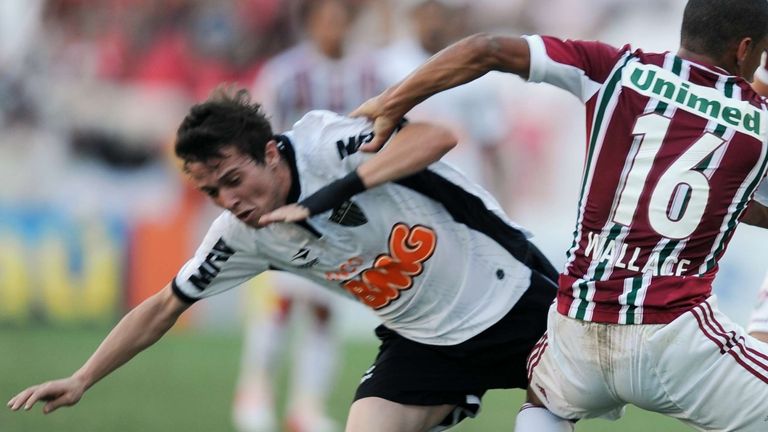 The Blues are thought to be keen on the midfielder amid reports veteran Frank Lampard is set to leave Stamford Bridge at the end of the season.
The 20-year-old, capped once for Brazil, says he is happy at Mineiro but is keen for the club to improve his wages.
"Wherever I am, they always ask me if I'll stay [at Atletico Mineiro]," he told Lancenet.
"I'm pretty calm about that. Atletico Mineiro and the agents don't have to pay attention only to their interests. They have to pay attention to mine too.
"I'll have the last word, but I'll demand that I'm more valued by the club. Many mention (Brazil and Santos forward) Neymar, who is very valued.
"We know the football career is short. I'm not being a mercenary, but I need some stability.
"So I'll want to be valued in order to stay. But I'll leave that to [Atletico Mineiro's president Alexandre] Kalil."
The Copa Libertadores runs from January to July next year and Atletico Mineiro manager Cuca hopes the youngster will stay at least until the end of the tournament, adding: "I hope [Bernard] stays, at least until the end of Copa Libertadores."