La Liga: Barcelona defender Dani Alves makes plea to Brazil team-mate Neymar
Barcelona defender Dani Alves has urged his Brazil team-mate Neymar to join him at the Nou Camp.
Last Updated: 18/02/13 3:01pm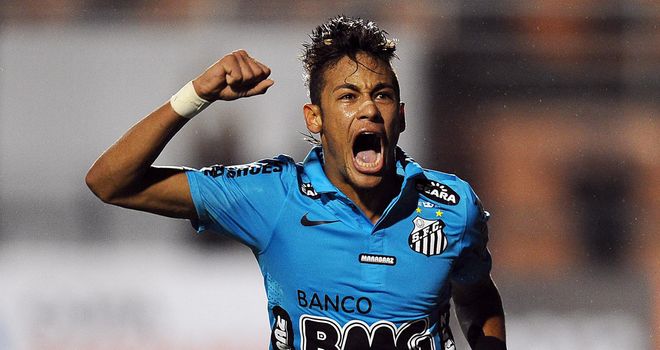 The 21-year-old Neymar has been strongly linked with Barca as Europe's leading clubs continue to track the Santos forward, whose contract in his homeland is ticking down with a move to Europe expected sooner rather than later.
Some reports even suggest the deal is done, but that has been denied and so Alves has continued his lobbying campaign.
"I've been at it for ages," he said in an interview with FIFA.com.
"When the rumours of him making a move to Europe started I told him he should come to Barcelona."
While Neymar would appear to have his pick of clubs, Alves believes Barcelona are a special case.
"It's more than a club," he added.
"The motto says it all: they look after you, they pamper you and they always treat you and your family well. Look, it's got values that virtually no other club has, and that's what makes it unique.
"Everyone says you can't compete with Barcelona, but if you go to the club, you'll see that they work from the bottom up and that's why we've got all these great players. If you look at the signings they make, they just buy what they need.
"The rest of the players are all from the youth set-up. They made a commitment to it and the results are there."