Sascha Riether is hoping to make a permanent move to Fulham
Sascha Riether is hoping his loan deal at Fulham will be turned into a permanent transfer at the end of the season.
Last Updated: 05/03/13 5:02pm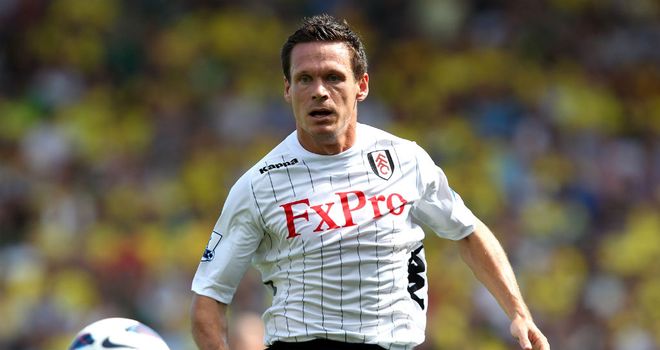 The 29-year-old linked up with the Cottagers on a season-long agreement from Cologne last summer.
Fulham have the option to bring him on board full-time, and have used him enough in 2012/13 to suggest that they will be interested in talking terms.
Riether would welcome the opportunity to stay on at Craven Cottage and believes discussions will be opened before the campaign comes to a close.
He told the club's official website: "I'd like to remain here. Fulham have an option to buy me and so I think in the next few weeks there will be talks about my future.
"At the moment I can't really say what will happen. But I like it here and I'm thankful that Fulham gave me a chance to play in the Premier League."
While Riether, who has made 31 appearances for Fulham this season, is eager to get a deal pushed through as quickly as possible, Cottagers boss Martin Jol claims he is in no rush to make a decision on the full-back's future.
He said in the Fulham Chronicle: "With Riether, we can take that option until the last month so I don't see the pressure to do it now.
"We can take the option or not take the option."