Fergie to fire Reds
Thommo expects Man United to play positively in their quarter-final second leg with Chelsea.
Last Updated: 12/04/11 4:10pm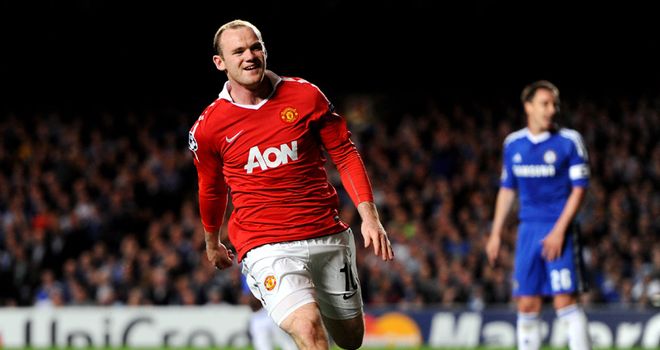 I think Manchester United fans will demand their team go out and attack Chelsea in Tuesday's second leg at Old Trafford.
Despite having a 1-0 advantage from the first leg at Stamford Bridge, I see the hosts pushing on and being a bit more offensive than they were in London.
There was very little between the teams in that game. I don't think United were outstanding but they defended exceptionally well in the second half - albeit against a Blues side lacking a creative spark.
That ability to dissect defences could come from the fit-again Yossi Benayoun, and there's a chance that Carlo Ancelotti will be daring and go for a 4-3-3.
If that's the case, I see Benayoun and Nicolas Anelka starting down the flanks with Didier Drogba as the lead striker - purely because the Ivorian's physicality can push the home defence back far enough for the pair to operate in the space in front.
Should the Chelsea boss stick with 4-4-2, then I would think it will still be Anelka who gets the nod ahead of Fernando Torres; he's more experienced at pulling off into deeper areas, a traditional No. 10 if you like.
Blessing
The Premier League suspension of Wayne Rooney may well prove to be a blessing for Sir Alex Ferguson, as he'll be fresh and chomping at the bit for this game.
I know he scored the winner at the Bridge and a hat-trick at West Ham in the game before, but I still don't think we've seen Rooney at his best; he's capable of an all-round non-stop performance and is one of the best in the world at what he does.
What may prove to be crucial is Ferguson himself. When you win the first leg away from home there's a tendency to feel that the job is already done, and if there's one man who can demand full concentration and commitment, it's him. Having said that, players will be players...
Chelsea are massive underdogs but they've gone away from home and done it before. I remember a game in Valencia a few years back where they went and turned in a sensational performance with their backs against the wall.
They will need John Terry to lead them and likewise United need Rio Ferdinand if they are going to hold their opponents at bay.
If Ferguson does send his men out to try and kill the tie by adding to their aggregate lead, there'll be a lot more space in behind their defence than there was in the second half of the first leg - and Chelsea have the tools to exploit it.
I wouldn't discount penalties. There's a genuine chance Chelsea could nick one late on, and wouldn't it be ironic if the Blues emerged with a shoot-out victory this time around!
THOMMO'S CALL: I'm leaning towards 0-0. I think it will be tight and intense, just as the first leg was. If United do try and protect what they have, I think you'll see frustration from the fans and that may well play into Chelsea's hands and give us an exciting finale. But I see the Red Devils squeaking into the semi-finals.