Dicing with danger
Phil Thompson says Man Utd will come unstuck at Schalke if they let the hosts play on the counter-attack.
Last Updated: 26/04/11 6:25am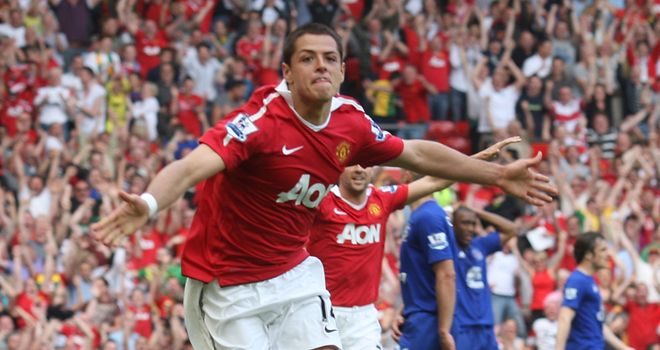 Manchester United are favourites to beat Schalke over two legs and reach their third Champions League final in four seasons - and rightly so.
Schalke's form in the Bundesliga has been nothing great by any means, with Ralf Rangnick's side winning just 11 of 31 games.
But this German side has proven time and again that they can rise to the occasion in Europe and now they have the massive incentive of a Wembley final in their sights, so United must be wary.
Dangerous
Schalke remind me a little of Liverpool in 2005; their position in the Premier League wasn't great at the corresponding time of the season but they knew how to win in Europe.
As patchy as their league form is, they have produced some astonishing results in this season's Champions League - the 5-2 win away at Inter topping the lot.
So United should expect Schalke to be a dangerous animal; the hosts may be underdogs but this is a European semi-final and as a player you don't get too many of those in a career.
Relentless
United haven't been consistently at their best, either, in the league but they are closing in on the title thanks to their relentless ability to finish sides off.
If you had said six months ago that Dimitar Berbatov would be missing for a game of this stature, I would have been worried for them, but the rapid rise of Javier Hernandez has been absolutely incredible.
Right now he looks as though he is going to score in every match; his movement is fantastic and his work-rate is great, so the Berbatov blow has been cushioned to a large extent.
Sir Alex Ferguson has one less option if he wants to change something during the game but with Hernandez and Wayne Rooney fine to start I'm sure he won't be overly worried.
Late
Hernandez proved his worth once more at the weekend, scoring the winner against Everton in the 83rd minute.
United have scored so many late goals this season that you can never say a game involving them is over until the final whistle. Another German team, Bayern Munich, found that out to their cost in 1999.
It doesn't always work out like that, though, and with a player of the calibre of Raul in Schalke's ranks, I'm sure Sir Alex will want to put clear water between them and his team.
Raul remains a great goal-scorer and he works hard for the team, even if his build-up play isn't as good as it used to be.
But at this level it's about taking your chances when they come and if he gets the ball in and around the box, United had better watch out.
THOMMO'S CALL: I've just got a feeling that United might come unstuck in this first leg. Schalke are a team that like to counter-attack, both home and away; we saw it against Inter, who came out and attacked to their cost as Schalke hit them on the break. United must be careful not to get sucked into a situation where they have a lot of the ball and feel like the home side. They have to keep the backdoor shut otherwise they could lose this first leg 1-0.