Juventus hold fear factor after beating Barcelona, says Leonardo Bonucci
By Reuters
Last Updated: 20/04/17 9:08am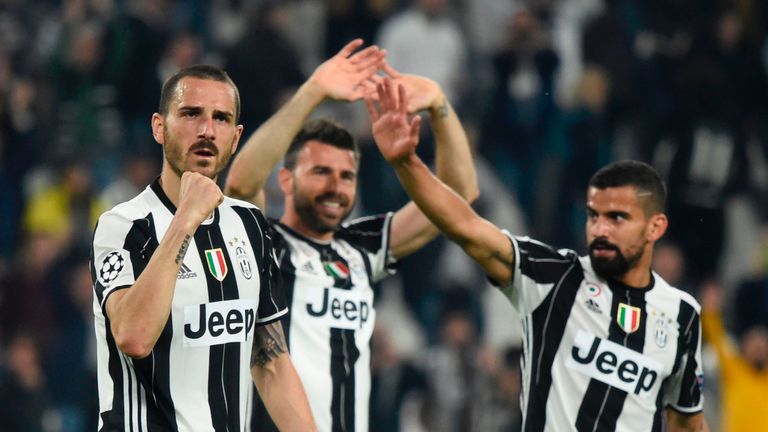 Leonardo Bonucci believes no team will want to face Juventus in the Champions League semi-finals after they knocked out Barcelona on Wednesday.
Juve followed up last week's comprehensive 3-0 beating in Turin by holding the Catalans to a goalless draw at the Nou Camp to reach the last four for a 12th time.
"It's not about who we don't want to face because none of the other teams want to face us," Bonucci told reporters after helping shut out Barca's usually prolific attack for a second game running.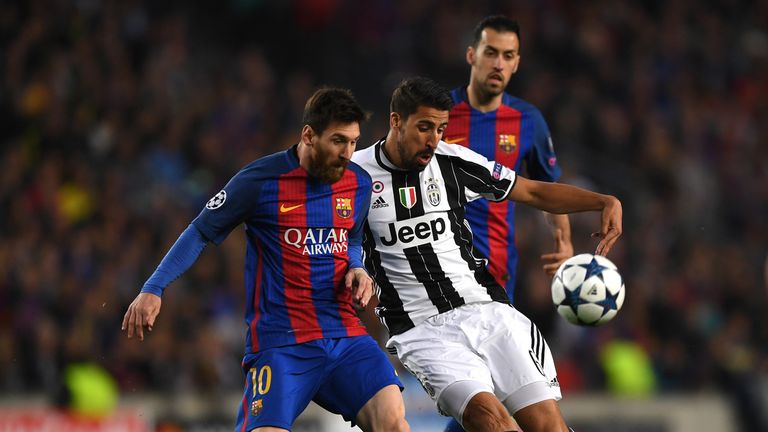 "Juventus provoke fear in everyone else and now our objective is to reach the final.
"We showed great unity and solidarity. We have belief in ourselves, because scoring three goals against Barcelona and keeping a clean sheet at the Nou Camp shows we are a great team. Now there are another two steps to go.
"This side deserves praise for how we approach every game, whether we're playing Barcelona or Pescara," added the Italy defender, whose side have conceded two goals in 10 games in the Champions League this campaign.
"This is another step for our growth and now every opponent will worry about facing Juventus."
Juve have monopolised their domestic league since 2011-12 and are on course for a sixth consecutive Serie A crown this season although they have a comparatively poor record in continental competitions, winning Europe's biggest prize twice, in 1985 and 1996.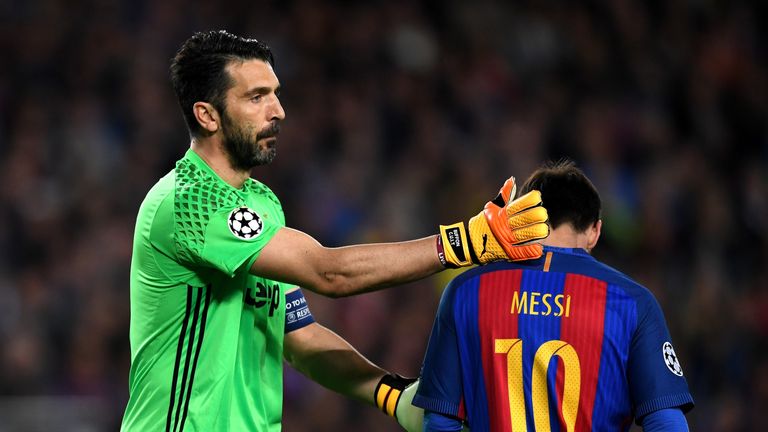 Gianluigi Buffon hopes the comprehensive win over five-times European champions Barcelona is a sign his side are ready to take the next step.
"We started growing a few years ago and we need to continue on it," added the goalkeeper.
"It can't just stop or plateau after this victory. It's down to us now, our destiny is in our own hands. When it comes down to who wins the trophy, fate has a hand in that too."
Juventus are now in the last four for the second time in three years under coach Massimiliano Allegri.
However, he believes they are far more equipped to win the Champions League for a third time than when they lost to Barca in the final two years ago.
"The self-belief of the team has grown a lot," said Allegri. "There are only two players who started tonight who started the final in Berlin.
"That says a lot of how well the club has recruited. We are desperate to go as far as we can and achieve something extraordinary."