Juventus assistant boss Massimo Carrera happy with point at Chelsea
Juventus assistant boss Massimo Carrera was pleased after seeing his side come back to draw 2-2 at Chelsea.
Last Updated: 20/09/12 7:58am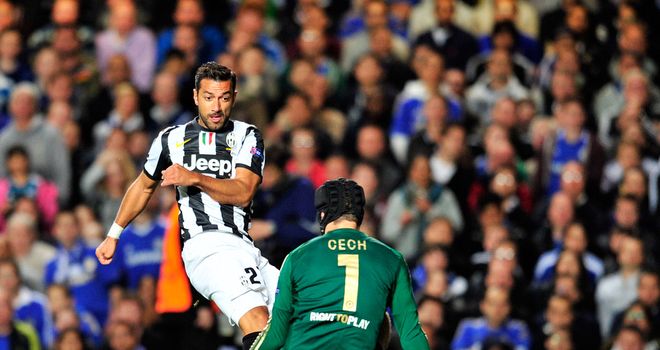 Oscar had given the European champions a two-goal lead in their Group E UEFA Champions League clash at Stamford Bridge but were pegged back by goals from Arturo Vidal and substitute Fabio Quagliarella.
Carrera, deputising on the touchline due to Antonio Conte's 10-month ban, was happy with the Juventus players - in particular how they found a way through despite playmaker Andrea Pirlo struggling for space.
"We are happy to have played well and to have played at the same level of the Champions League winners," he told Sky Italia.
"When we know Pirlo is marked tightly, we have different options.
"We conceded the first goal when we momentarily had 10 men. Then came the second one.
"But we have played in a good manner for the whole match. It's clear that playing against Chelsea you must give them something.
"We are happy to have come through this game. Now we take this draw and move on to the next league match which we will play on Saturday."
Quagliarella was the man who came up with the equaliser and Carrera defended the decision not to start with the Italy international - instead focusing on the decision to bring him on.
"During the week we look at the players who are in the best form," Carrera added.
"I thought to put him on the pitch for this. He did well for the goal and he can score."