Paul Pogba has accepted that Juventus were within their rights to suspend him
Paul Pogba accepts that Juventus had little option but to suspend him, but claims a 'misunderstanding' led to action.
By Patrick Haond
Last Updated: 13/11/12 2:40pm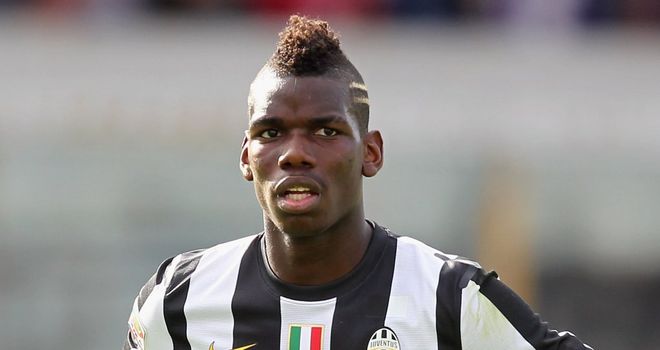 The teenage midfielder, who moved to Turin over the summer after opting against penning a new contract at Manchester United, was dropped from the Juve squad for last weekend's Serie A clash with Pescara.
Juve decided to make public the reasoning behind their tough stance, with Pogba punished for having turned up late for training on two occasions.
The Frenchman admits that he was in the wrong and claims he has learnt a valuable lesson.
"It was a misunderstanding," Pogba told L'Equipe.
"I got a message, but my phone was turned off. Then, I was told one time and training started at another.
"As it happened two times in a row, the coach (Antonio Conte) was right to drop me. This has been a good lesson for me."
Squad
Pogba is looking to put the incident behind him and focus on an outing for France's U20 side, with calls for him to be fast-tracked into the senior set-up put to the back of his mind.
"I was surprised by calls in the Italian press for me to be included in the French squad," he added.
"But I am not thinking about that. Didier Deschamps has said that I have steps to go through.
"I am at a great club and will go on improving. Then, when the time is right, we will see. The French team is a target for me, but I am not thinking about it at the moment."