Juventus fine Fabio Quagliarella for his outburst after being substituted against AC Milan
Juventus forward Fabio Quagliarella has been fined for his outburst after being substituted against AC Milan on Sunday.
Last Updated: 28/11/12 12:30pm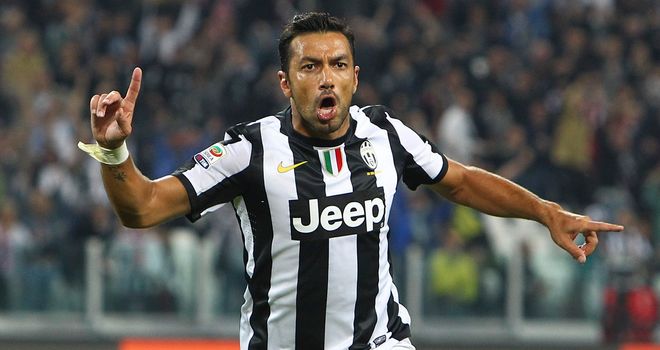 But the club's chief executive Beppe Marotta has indicated a willingness to quickly put the incident behind him.
Quagliarella made a comment to acting coach Angelo Alessio as he made his way to the bench during the 1-0 defeat.
And Marotta told Sky TG24: "Quagliarella was fined but only after a calm discussion with him.
"He was angry at being substituted in a game where the team were losing and he wanted to help his team-mates to get an equaliser. It was an anger that immediately passed.
"The club have strict rules in terms of behaviour, and cannot allow misconduct."
Marotta made no comment on whether Quagliarella will remain in the starting line-up for Saturday's game against Torino.
He also moved to play down reports which surfaced after the match of a bust-up between Juve team-mates Claudio Marchisio and Leonardo Bonucci.
Both players dismissed the speculation in posts on their Twitter feeds, and Marotta said: "Nothing happened between Marchisio and Bonucci."