Beppe Marotta, CEO of Juventus, denies club wants to sign Didier Drogba
Beppe Marotta has quashed rumours suggesting that Juventus have approached Didier Drogba over a January move.
By Nadia Carminati
Last Updated: 22/12/12 2:42pm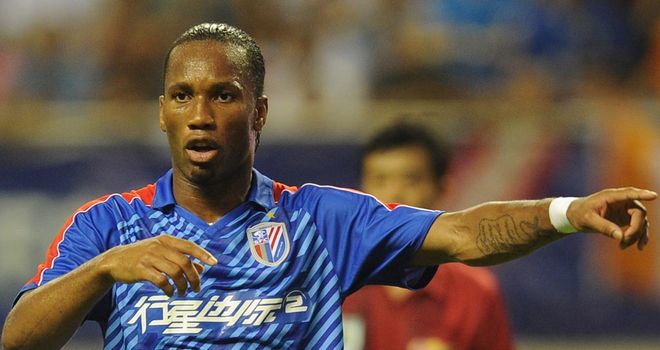 Drogba has been playing for Shanghai Shenhua since June but, amidst reports that he is unhappy with life in China, the ex-Chelsea striker has been continuously linked with a move to Turin.
However, it appears that such claims have been fabricated given Juve's reaction, and the club claim that they will not look to sign the Ivorian in the upcoming transfer window.
"Drogba? No, we haven't made any contact," Marotta told Sky Italia.
"He would not be available anyway because of the African Cup of Nations.
"I don't know how people haven't realised this.
"We have scored a lot of goals this season, and the January transfer window does not always provide the best options."
Drogba, now aged 34, is currently on a contract worth £200,000 per week with Shanghai Shenhua, who currently sit ninth in the Chinese Super League.