Arsenal, Sevilla, AC Milan and Juventus have been linked with Zdravko Kuzmanovic
Zdravko Kuzmanovic says he would like to move to Serie A in the summer, with his contract at Stuttgart coming to an end.
By Simone Bargellini
Last Updated: 16/01/13 5:26pm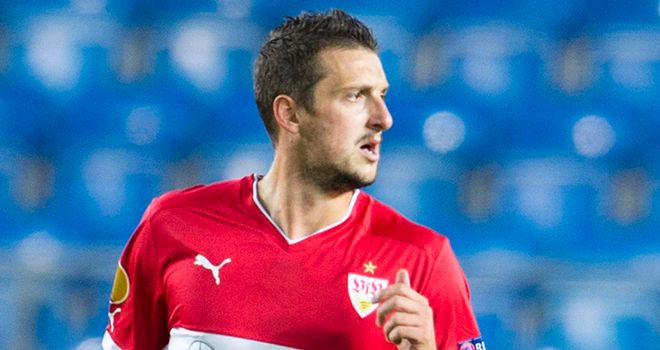 The 25-year-old could be offloaded for a reduced fee this month and he has been linked with a move to Arsenal, Sevilla as well as AC Milan and Juventus.
Kuzmanovic has already spent two-and-a-half years plying his trade in Italy with Fiorentina before making a £7m switch to the Bundesliga.
Although the Swiss born Bosnian-Serb midfield spoiler says he is happy in Germany, he admits he would like to move on.
He told website Tuttomercatoweb: "My relationship with Stuttgart is very good, but I am out of contract at the end of the season and we have not discussed the possibility of a new deal.
"In regards to the future, I have a clear idea. I want to come and play in Italy once again because I know the language and I like the type of football they play."