Juventus coach Antonio Conte praised players after win over Celtic
Juventus coach Antonio Conte praised his players for coping with the atmosphere in the win over Celtic at Parkhead.
Last Updated: 12/02/13 11:14pm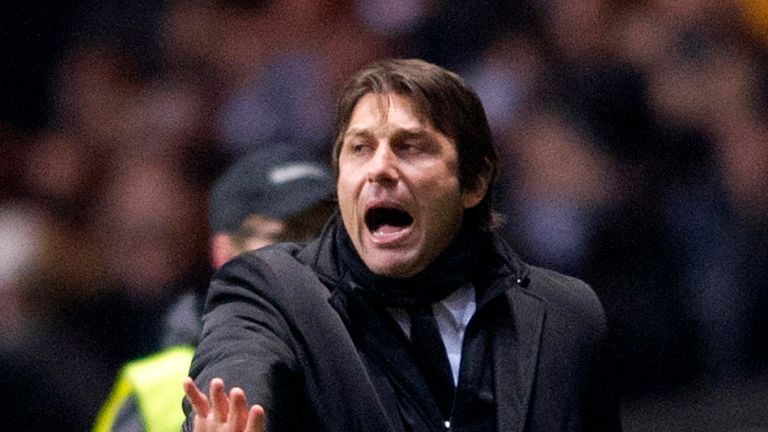 The Italian champions all-but booked their spot in the quarter-finals of the UEFA Champions League as they secured a commanding first leg lead to bring back to Turin.
Conte admits it was not easy for his players to perfom in front of such fervent supporters and was delighted with his side's display.
"It was certainly a very important victory," said Conte. "I personally as a player have been in this competition for many years, but had rarely seen a passionate atmosphere like this.
"At the start the Celtic players went above and beyond their capabilities, but we held out under their pressure. The moment they dropped the tempo a little, we got our goals and created more dangerous opportunities.
"It wasn't easy to play in that atmosphere, and I can say that as someone who has experienced these things as a player. I couldn't communicate with the players because it was so loud.
"Every time there was a corner, it felt like the stadium was coming down. The lads deserve praise for getting this result in Glasgow."
Celtic were unhappy with Juventus' defensive tactics from corners and Conte admits they set up differently than usual to combat the Scottish side's aerial threat.
"We changed something compared to our usual defending, as they had scored 40 per cent of their Champions League goals from corners and set pieces. We were only surprised once with a header over," added Conte.
"We did pretty well defensively apart from at times in the first half when we went too deep. It was a good performance, we knew Celtic were a good side and they might not be mentioned among the top teams in Europe for many years, but they beat Barcelona and eliminated Benfica and Spartak Moscow.
"I think they were slightly surprised by Juventus, as they expected to get something more on home turf, but we prepared well in defence and attack.
"We had as much possession as they allowed us, because Celtic were going at 100mph and rested all their players at the weekend, whereas we faced Fiorentina on Saturday."