Gianluigi Buffon backing Bayern Munich to lift trophy after Juventus exit
Gianluigi Buffon believes Bayern Munich can win the Champions League after seeing his Juventus team outplayed in Turin.
By Nadia Carminati
Last Updated: 11/04/13 6:41am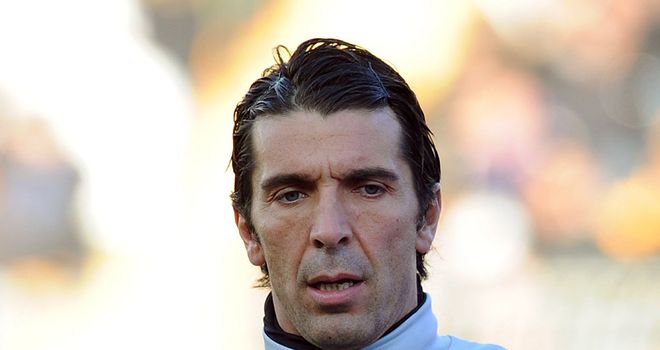 Bayern followed up a 2-0 win in Munich last week with another two-goal triumph in Turin to seal a 4-0 aggregate victory and progress to the last four of Europe's premier club competition.
The Juventus goalkeeper could only praise the performance of the opponents and highlight the differences between the sides after the chastening experience in front of his own supporters.
"We have no regrets," Buffon told Sky Italia. "We played the match to the best of our current ability.
"It hasn't been enough, because we have faced a team that physically, in terms of experience, for conviction and technical ability have showed they are better than us.
"The difference between us and them is in the background. They have experienced players and they have played together there for many years.
"I knew they were strong, but not as strong as they have proved to be. They impressed me more than in Munich.
"We have done what we could in our best way, but they are absolutely strong. They can reach the Champions League final and win it."