Gianluigi Buffon considered leaving Juventus in 2011
Gianluigi Buffon admits he considered leaving Juventus in 2011, but was talked around by incoming coach Antonio Conte.
By Nadia Carminati
Last Updated: 26/08/13 9:42pm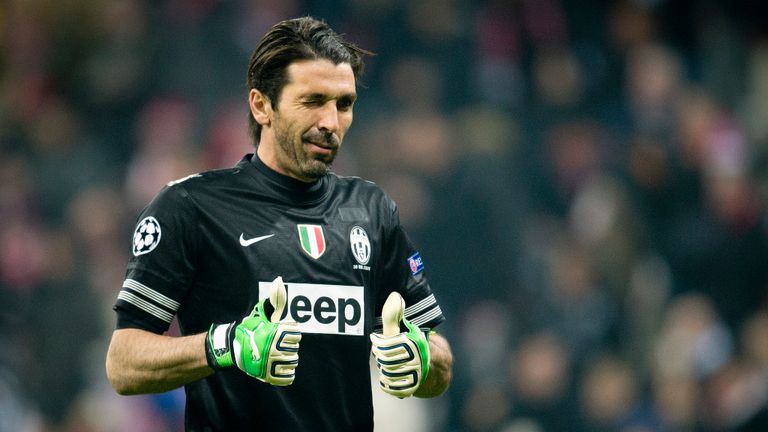 The vastly-experienced goalkeeper had just completed a decade of service in Turin, but had also endured a season in which he suffered a serious injury and a dip in form.
Buffon concedes that he gave thought to a switch elsewhere, with his career possibly in need of a new beginning.
He was, however, persuaded by Conte to stay on with the Bianconeri and says he is now as committed to the cause at the reigning Serie A champions as he has ever been.
The 35-year-old World Cup winner told Gazzetta dello Sport on where his mind was at in May 2011: "The phone rang and it was Antonio Conte. I expected it. He told me important things.
"In the previous season, the first of president Andrea Agnelli, in the first half of the season I didn't play due to injury and in the second half I wasn't very good.
"My mind was elsewhere. I thought it might be the moment to change, to quit Juve.
"I met the new officials and they changed my mind. That phone call was so important and from that moment on I've been a Juve fan even more than I was before."
Buffon believes Juventus are now capable of challenging for top honours at home and abroad, with progress in the UEFA Champions League a top target.
He added: "Juve are competitive, but that is not enough. You also need luck in the draws.
"There are three or four teams who are favourites, but we will do our best and try to represent Italian football well."