Serie A: Juventus expect Gianluigi Buffon to remain at the club
Juventus expect Gianluigi Buffon to remain at the club for the rest of his playing days.
Last Updated: 11/09/13 10:18am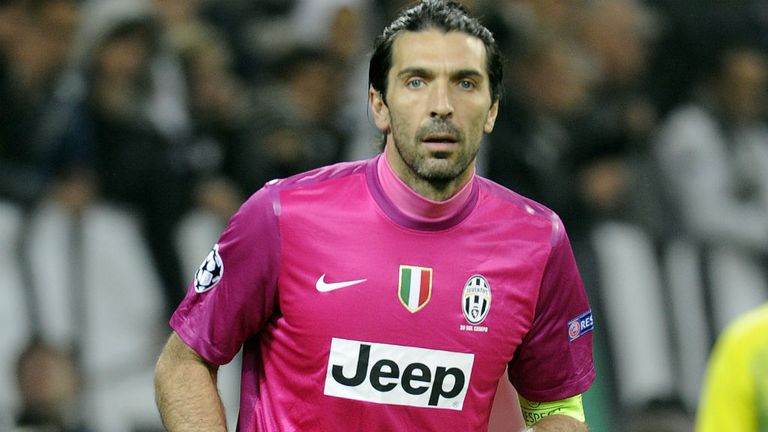 The Italy goalkeeper received a standing ovation in the 2-1 triumph over the Czech Republic in Turin after he equalled the record of 136 international appearances set by former Azzurri captain Fabio Cannavaro.
Buffon has proved crucial in helping Italy book a place in next year's World Cup having conceded just five goals in eight games in qualifying.
"Buffon is a true champion," Juventus club administrator Giuseppe Marotta said to Gazzetta dello Sport. "He is a superlative professional.
"He deserves this recognition.
"My hope and wish is that he can defend Italy and Juve's goal for many years to come.
"I believe and I hope that he will finish his career with Juve and this is the basis for him to remain at Juve for a long time."
Buffon joined Juve in 2001 from Parma and signed a two-year extension to his contract in January which will keep him at the Serie A champions until 2015.
The 35-year-old, who won the World Cup with Italy in 2006, recently stated he has no plans to retire from international duty and has one eye on the European Championship in 2016.