Transfer news: Arturo Vidal is close to signing a contract extension with Juventus
Arturo Vidal is loving life at Juventus and believes he will sign a contract extension shortly.
By Nadia Carminati and Simone Bargellini
Last Updated: 13/09/13 4:04pm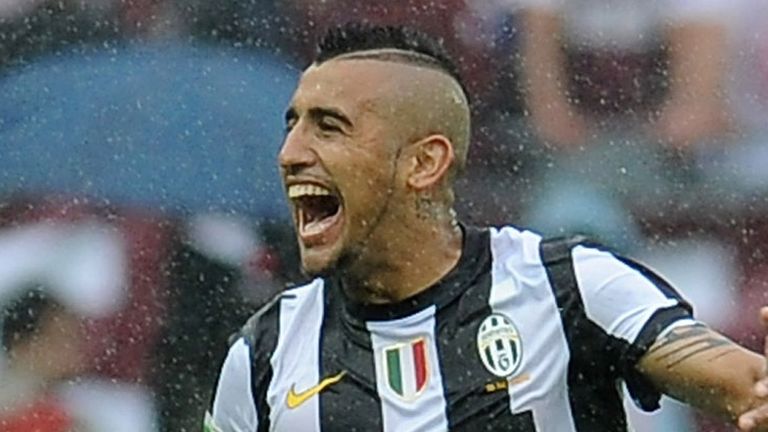 The Chilean midfielder joined the Serie A side from Bayer Leverkusen in the summer of 2011 despite interest from Bayern Munich, who lifted the Champions League last term.
Vidal insists he has never regretted his decision to join Juve and has gone on to win two titles with the club.
As a reward for his service, the 26-year-old, whose current contract expires in 2016, will reportedly see his wages increase to 5million euros per year in a lucrative two-year contract extension.
He told Gazzetta dello Sport: "I think the renewal will be soon. We are close to it. I want to stay here for a long time.
"I have never regretted the decision to not join Bayern because I'm convinced that Juve will soon be able to win the Champions League.
"I joined a great club, with very strong team-mates and an exceptional coach. Antonio Conte has enhanced my qualities and has got me to see football in a different way, a much more professional way. The coach is obsessed by a culture of work."
Happy
The South American reportedly turned down an offer from Real Madrid among others this summer as his family are happy.
"I have received offers from other teams, but my family always plays a decisive role in the decisions I make," he added.
"I see that my wife and my son are very happy in Turin."
Regarding the impact made by former Manchester United and City striker Carlos Tevez since he joined Juve in the summer, Vidal added: "It seems that he has been here forever, he's smart, he has quickly understood our football. With him we are already one of the top four teams in Europe."
Vidal is also full of praise for ex-United midfielder Paul Pogba, who joined the club last summer, saying: "I immediately understood that he is a champion.
"He has everything to become the strongest midfielder in the world. At 20 years old I wasn't so strong like him."