Paul Pogba happy at Juventus and hoping to carry on improving in Serie A
Paul Pogba has insisted that he cannot imagine playing for a team other than Juventus and is focused on improving.
By Nadia Carminati
Last Updated: 09/10/13 10:43am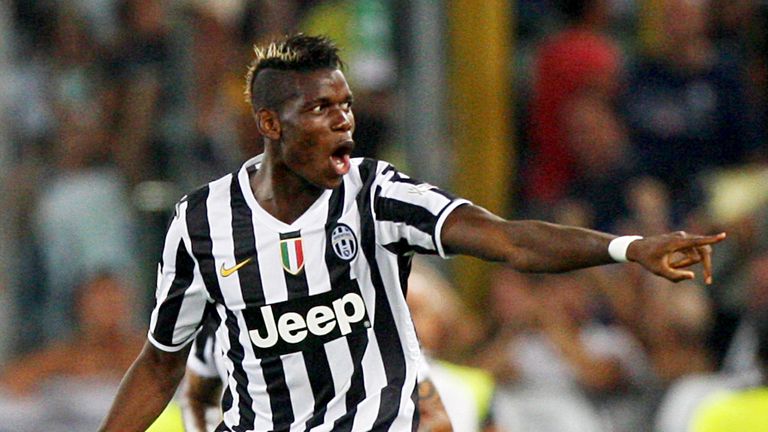 The French midfielder joined Juve from Manchester United in the summer of 2012 and has impressed in Serie A, particularly since the start of the new season.
Pogba's performances have reportedly attracted attention from elsewhere and he admits he cannot rule out the possibility of a future transfer, but says he is fully committed to Juve and determined to make his name at the club.
He is quoted as telling La Gazzetta dello Sport: "The fans fear losing me? But I'm not anybody yet.
"I look at (Andrea) Pirlo and (Gianluigi) Buffon, and I learn from true champions.
"Juventus for life? Promises like these have no sense, because you cannot know what there will be in the future.
"I look at the present and I say I'm fine here in Turin, I love everything about Juventus - the managers, the coach, my team-mates and the fans.
"At the moment I don't see myself anywhere but Juventus."
Pogba has no regrets about his decision to come to Italy after leaving Old Trafford, saying it is the best place for him to develop into a world-class player.
The 20-year-old said: "Why did I choose Italy? Serie A is the university of football, especially at a tactical level. A midfielder who hits the big time in Italy can really aspire to become the best in the world in his role.
"And then it was Juventus who called me, and they are one of the biggest clubs in the world. I'm lucky to have found (coach, Antonio) Conte on my way. He improves me every day, I could not ask for anything better as a teacher."
Pogba says he has modelled his game on two of the Premier League's most powerful midfielders.
"Yaya Toure and Abou Diaby, I'm very similar to them," he said.
"The strongest midfielder in the world? Except my team-mates, it is a struggle between Yaya Toure and (Andres) Iniesta."