Serie A: Juventus hit with stadium ban after fans' discriminatory chanting
Juventus have been hit with a partial stadium ban as punishment for their fans' discriminatory chants.
Last Updated: 11/11/13 6:26pm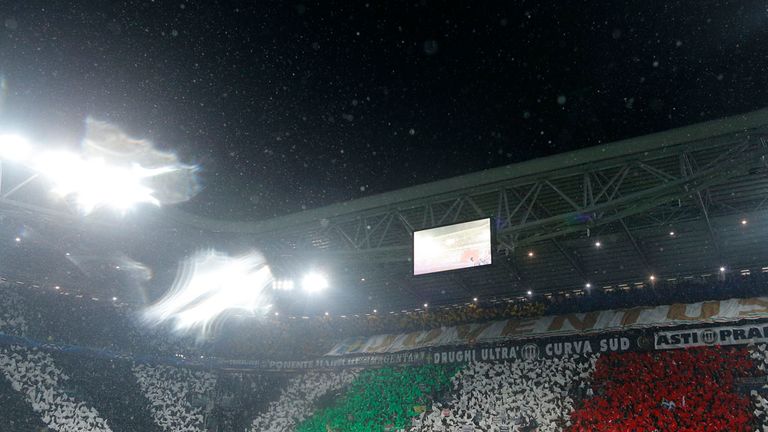 The disciplinary body of the Lega Serie A has also fined the reigning champions 50,000 euros for "territorially discriminating" chants.
A statement from the Lega Serie A read: "Juventus have been fined 50,000 euros and will have to play one game without any fans in the "Curva Sud" (south stand) and "Curva Nord" (north stand) section of the (Juventus) stadium for territorially discriminating chants.
"The Lega Serie A also revokes the suspended sentence and orders the execution of the ban handed on October 28, 2013, with respect to the game between Juventus and Genoa."
Juve were handed a suspended sentence last month of a partial stadium ban for its south stand following their fans' abusive chants in a Serie A game against Genoa.
The ban has now been imposed with Juve fans reoffending at the weekend.
Hence, the south stand will not only be empty for Juve's home game Udinese on December 1 but also for their next match in Turin against Sassuolo on December 14.
Napoli, meanwhile, have been handed a 50,000 euros fine after a section of their fans threw fireworks towards Juventus supporters causing panic and leaving four people needing medical attention.