Transfer news: Paul Pogba insists he is happy to stay at Juventus
Juventus midfielder Paul Pogba insists he is happy in Italy regardless of speculation linking him with a move away.
By Nadia Carminati
Last Updated: 02/01/14 4:41pm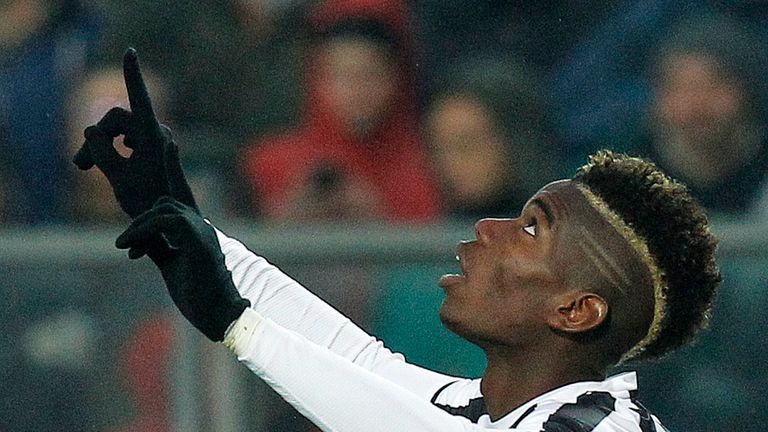 The 20-year-old, who started his senior career at Manchester United, has reportedly been the subject of interest from Arsenal, while PSG, Chelsea, Barcelona and Real Madrid have all been linked with a bid.
Pogba has established himself as a key player since his switch to Turin in 2012 and says that although he dreamt of playing for a number of European giants as a youngster, he is settled with Antonio Conte's side.
"I feel good at Juve," he told La Repubblica.
"I don't hide that when I was a child I was dreaming to play with Arsenal or Barcelona. And now I dream of playing with the French national team against my brothers.
"For me, Juve is Zidane, Trezeguet, Nedved - talent, class, discipline and a sense of the team.
"As for me, I know that promising is not enough. I started from the bottom, I know there is a way, and I have the will to arrive.
"I am in no hurry, but I want to put my talent into action."
Pogba also pinpointed a number differences between life in the Premier League and Serie A, believing that in England, everything comes under much greater scrutiny.
"The Italian football is mostly tactical in comparison to the English game, but at this moment, it is undervalued," he said.
"Here, there is big pressure, apprehension, nervousness and obsession. On the pitch there is really close marking. From that, I suffer.
"Then it's spoken about a gesture or a fact for a whole week. It's this excessive attention that makes it different and more difficult than Italian football."
Sir Alex Ferguson handed Pogba his full debut with Manchester United in 2011 and the French international praised his former boss for having faith in his abilities.
"Ferguson saw the depth, he was able to understand the developments that weren't there yet. Many players owe their success to him," he said.
"He believed with improvement in me too, even if I wasn't playing so much.
"He told me not to come to Italy due to racism. I told him that the racism is everywhere, in England too."
Meanwhile, PSG president Nasser Al-Khelaifi admitted that although he is a keen admirer of Pogba, a deal would be unlikely at the time-being.
"He is a Parisien. He is a great player that represents the future of France," he told Le Parisien.
"It will not be this winter, maybe next summer."