Transfer news: Boca Juniors sure Carlos Tevez will return after Juventus contract
By Andres Garavaglia
Last Updated: 02/04/14 1:31pm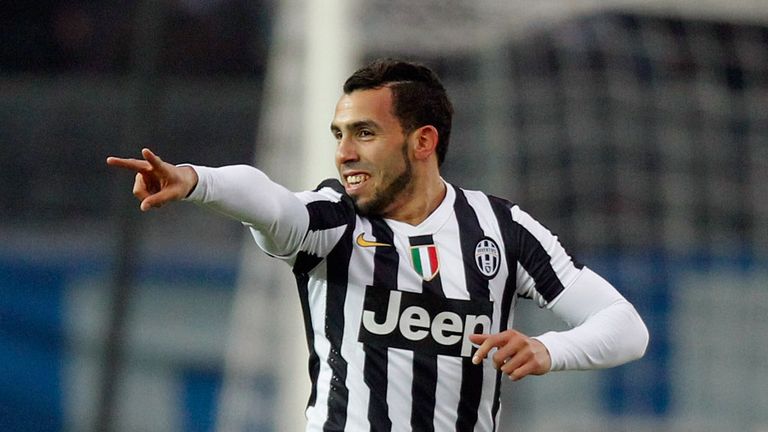 Boca Juniors president Daniel Angelici is convinced that Carlos Tevez will come back to the club once his contract with Juventus is over.
Tevez started his professional career with Boca before moving on to Corinthians in 2004 and later heading to European football.
After spells with West Ham United, Manchester United and Manchester City, the striker joined Juventus last summer on a three-year deal.
Boca president Angelici remains in regular contact with Tevez and fully expects him to return to Argentina in 2016 and bring his career full circle.
Angelici told Fox Sports Radio Del Plata: "We always cross paths, Tevez calls me often and we talk, 
"He wants to end his career at Boca. I am convinced he will join Boca when his contract [with Juventus] ends, he will end his career at Boca.
"He gave me his word he will return, but he won't be our next signing as he is still under contract with Juventus."
Tevez has scored 18 goals in 29 games for Juventus and has admitted he is delighted to have settled so quickly in his first season in Serie A.
"To tell the truth, I only had in mind to do my job," he told La Stampa.
"This is my first year in Italy, too, so I am surprised about how well everything has turned out."