Contract news: Andrea Pirlo intends to prolong Juventus career
Andrea Pirlo sees no reason to turn his back on Juventus, but admits to regretting not testing himself abroad.
By Patrick Haond
Last Updated: 06/05/14 7:17pm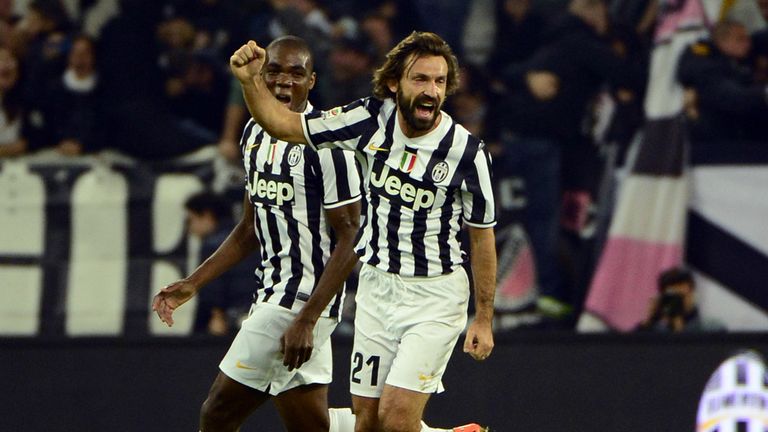 The Italy international is now 35 years of age, but is showing no signs of slowing down after helping Juve to a third successive Serie A title and counting down to the days to his third World Cup finals appearance.
He claims to be as motivated to compete at the highest level as he has ever been and has no intention of taking on another challenge just yet.
Instead, there has been talk that Pirlo will soon pen a new contract that will keep him in Turin until 2016.
He told L'Equipe: "I am training every day as well as any other player. I need that.
"My motivation to go on is very strong, simply because I love playing football and having fun on the pitch.
"I have always had fun every day on the training field and every weekend during the matches. I believe that is important. I don't feel any tiredness or weakness.
"I am happy at Juventus and I hope to be able to stay for a few more years."
Pirlo has spent his entire career to date in his native Italy, taking in spells at Brescia, Inter Milan and AC Milan.
Numerous clubs have attempted to lure him away from Serie A down the years - most notably Chelsea - and the 2006 World Cup winner concedes that he should have taken one of those chances.
Asked if he has any regrets at having snubbed a switch abroad, Pirlo said: "Yes, indeed. I would have liked to try.
"I have had regular opportunities in the past but each time I chose to stay in Italy.
"But we will see what happens in the future. Why not?"