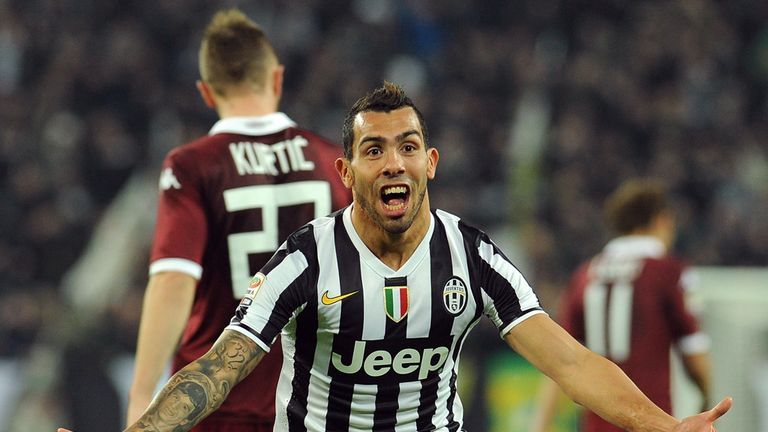 Carlos Tevez insists he never thought of leaving Juventus as he chases success in both Serie A and the UEFA Champions League next term.
Tevez, 30, joined the Italian giants from Manchester City last summer and scored 19 league goals as the club landed a third consecutive Serie A title.
But there was some speculation about his future after coach Antonio Conte left the club earlier this summer and his old Manchester City boss Roberto Mancini was linked with the post.
Their relationship famously soured when Tevez was accused of refusing to come off the bench during a Champions League match for City in 2011, but the Argentine striker insists he never considered his future at Juventus, who have since appointed Massimiliano Allegri.
More games that matter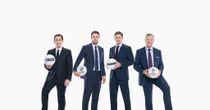 Click here to see Sky Sports' unrivalled schedule of live Premier League fixtures
He told the club's official website: "I never spoke to (director of sport Beppe) Marotta.
"I'm just a player and (the board) don't need to ask for my point of view on these (managerial) matters.
Greater respect
"I think the papers should show greater respect when they write these things. Those who do so only want to harm Juventus.
"Leaving the club has never entered my head. I've got a three-year contract and I want to see it out here."
Tevez is fully focused on matters on the pitch as he seeks to help the club get success both domestically and in Europe.
He added: "Winning four (Serie A titles) in a row is tough. We're the same group and need to demonstrate that we're the ones who achieved three consecutive titles.
"Of course, it was sad for me to see Conte go, but we're working well in pre-season under Allegri and that's the most important thing.
"We'll see what happens on the pitch. Let's not forget that we are the reigning champions. We're working well and ready to tackle both Serie A and the Champions League."