Napoli players involved in match-fixing
Napoli face the prospect of sanctions as the Italian football federation starts match-fixing allegations investigations.
Last Updated: 26/10/12 5:57pm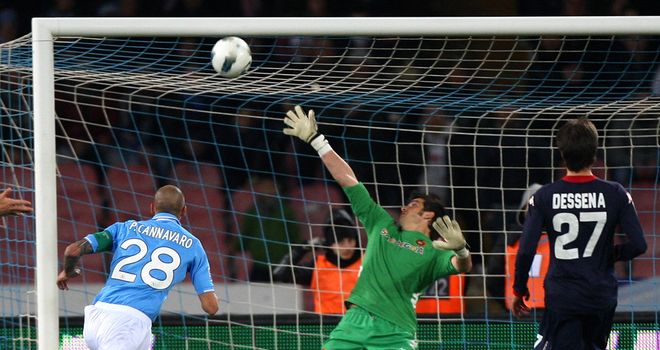 Former goalkeeper Matteo Gianello, now a free agent, has been accused of attempting to fix the outcome of Napoli's Serie A match at Sampdoria in 2010, with defenders Gianluca Grava and Paolo Cannavaro standing accused of failing to report the incident having been approached.
Napoli have also been deferred as the club involved at the time, and could face a points deduction.
"The FIGC can confirm that, following an investigation by the public prosecutor of Naples, the federal prosecutor will open disciplinary proceedings in relation to the Sampdoria-Napoli match of May 16, 2010," reads a statement on the federation's official website.
"Matteo Gianello, Napoli's former player, and Silvio Giusti, Napoli's former coach, are accused of violating Article 7 (sections 1, 2 and 5) of the sporting code of justice.
"Between them, they are accused of attempting to alter the outcome of the match to secure a victory for Sampdoria in exchange for money.
"[They are] also accused of having approached colleagues Paolo Cannavaro and Gianluca Grava, from whom they received a refusal.
"But Cannavaro and Grava stand accused of violating Article 7 (section 7), in failing to disclose the approach to the federal prosecutor."