Edinson Cavani would welcome the opportunity to play alongside Mario Balotelli
Edinson Cavani believes he could form a devastating partnership with Mario Balotelli were the striker to join Napoli.
By Simone Bargellini
Last Updated: 11/01/13 9:28am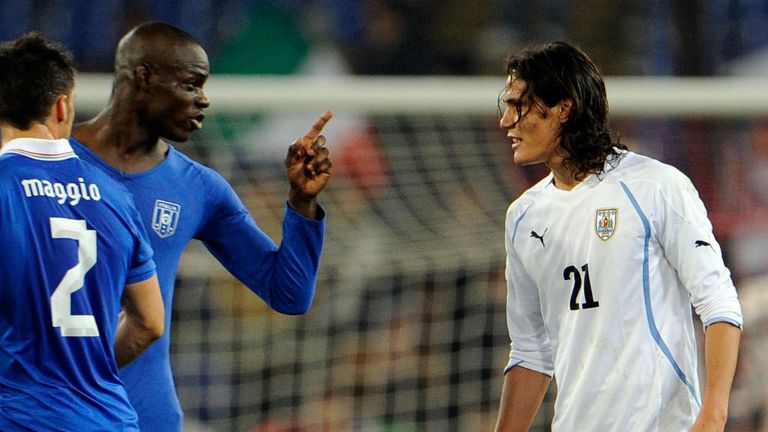 Speculation continues to suggest that Balotelli could soon be heading back to Italy, with City's patience having been pushed to breaking point.
AC Milan were believed to be leading the chase for his signature, but Napoli have emerged as a possible alternative.
Cavani believes Naples would be an ideal place for Balotelli to rediscover his best form and feels criticism aimed in the fiery frontman's direction has been unfair.
He told RaiUno: "Sometimes bad things happen and things go wrong, but he is a great player.
"Me and him together? Balotelli is a champion, he has shown that, and I'd like to play with him.
"(Silvio) Berlusconi's words? I don't accept that Mario is a rotten apple. No-one should judge others when we are talking about champions who give so much joy to the Italian fans."
On his own future - with each passing window bringing a fresh round of rumours - Cavani maintains that he is happy at Napoli and has no intention of pushing for a move elsewhere.
He added: "I don't think about the €63million buy-out clause. President De Laurentiis has given me so much confidence from the beginning and now he has allowed me to focus on my football.
"I am only thinking about giving my maximum for this club, I want to achieve something with Napoli. I hope to stay here for a long time."