Serie A: Napoli midfielder Marek Hamsik shaken by armed robbery
Napoli midfielder Marek Hamsik has spoken of his distress after being robbed at gunpoint in the southern Italian city.
Last Updated: 18/02/13 1:43pm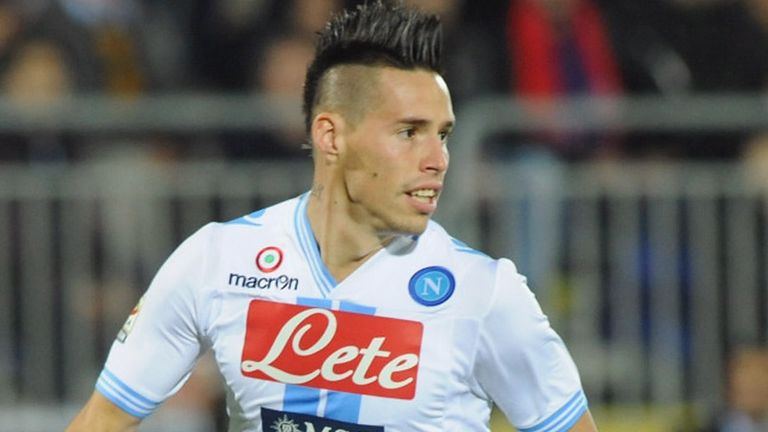 The Slovakian was driving to the airport after the goalless Serie A draw with Sampdoria when two masked men blocked off his car with a scooter on Via Cintia.
The assailants reportedly smashed his driver's window and, armed with a pistol, ordered him hand over his Rolex watch, worth an estimated £10,000.
Hamsik, 25, complied with the men and escaped unharmed but admitted he was shaken by the robbery, the third such incident his family has been involved in since he joined Napoli in 2007.
He told sscnapoli.it: "I'm really unhappy about what happened after the match. It's the third time that it's happened to me since I've been here.
"I'm really sorry that these kind of things happen but unfortunately it is one of the hardships of living in Napoli."
Hamsik was the victim of a similar robbery in December 2008 when driving through the city centre and his wife Martina had her car stolen at gunpoint in 2011. The car was subsequently recovered.
Napoli's Uruguayan striker Edinson Cavani decided to move to a high-security gated community after having his home broken into and winger Valon Behrami was aggressively relieved of his Hublot watch during a shopping trip.
Yanina Screpante, the girlfriend of former Napoli forward Ezequiel Lavezzi, was mugged at gunpoint in 2011 before the Argentinian moved to Paris St Germain the following summer.