Liverpool goalkeeper Pepe Reina flattered by Barcelona move talk
Liverpool goalkeeper Pepe Reina has confirmed he is happy to be linked with a move to Barcelona next summer.
Last Updated: 04/10/13 3:39pm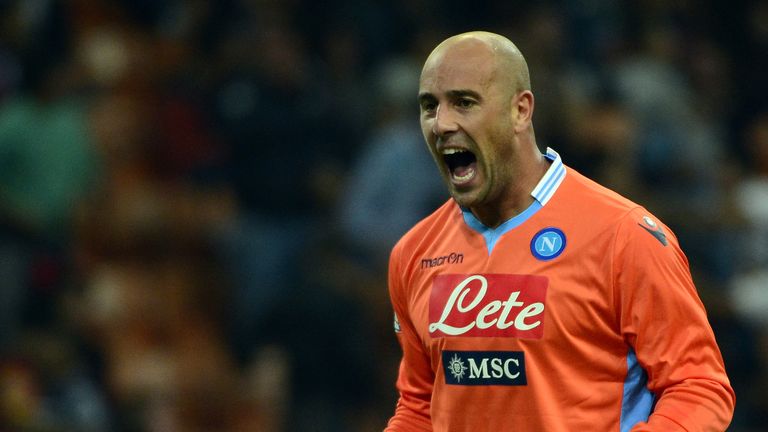 Reports emanating from Spain have claimed that Barcelona could make a move for Reina next year, with Victor Valdes expected to leave at the end of the current season.
Barcelona were credited with an interest in Reina prior to his move to Napoli on loan this summer and the Spain international admitted last month he was unlikely to return to Liverpool at the end of his loan spell.
Reina is flattered by the rumours of Barcelona's interest, but insists he is focused on doing his best for Napoli.
"I am happy that my name has been linked with Barcelona," Reina told Radio Catalunya. "But right now I'm focused on Napoli and doing well here.
"In the summer, we'll see what happens.
"There has been nothing established yet, but I think Barcelona will have a long list of eligible candidates to replace Valdes - should he leave."