Serie A: Argentina icon Diego Maradona dreams of managing former club Napoli
Argentine legend Diego Maradona has admitted he dreams of managing former club Napoli one day.
By Simone Bargellini
Last Updated: 18/10/13 3:30pm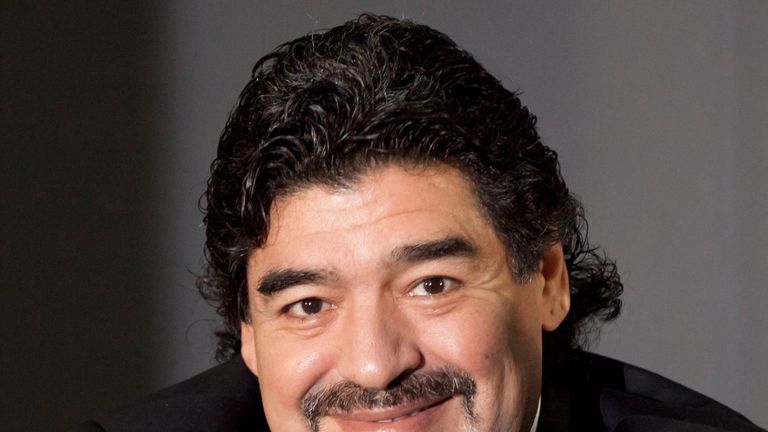 The Napoli icon has revealed he would like to succeed current coach Rafa Benitez once his spell at the San Paolo comes to an end.
Maradona, who helped Napoli to their only two Serie A titles in 1987 and 1990, has been out of work since leaving Emirati club Al Wasl in 2012 after one season in charge.
The 52-year-old, who also had a spell in charge of the Argentina national team claims he cannot find a manager's job because people fear him.
"I would like to coach an Italian team, it has always been my dream," Maradona told Gazzetta dello Sport. "But I'm not a friend of football's businessmen. When Rafa Benitez will leave Napoli, I would like to coach them.
"Everywhere coaches are changing, from Spain to Italy, from England to Russia, but there are people who are afraid of me. That's why I'm not coaching."
The World Cup winner also had words of praise for controversial AC Milan striker Mario Balotelli, calling for the striker to be left in peace to get on with his job.
"Everyone should be allowed to live their life as they want, Balotelli should be left alone," said Maradona.
"If I could have him, I'd take him into a room for a few minutes and I'd tell him about all the things I did on the field and off it.
"I'm sure he'd give it some thought and understand a lot of things."