Jose Callejon feels Napoli can get the big win against Arsenal they need
Jose Callejon has told Sky Sports that Napoli must produce their best performance of the season to beat Arsenal.
By Francisco Acedo
Last Updated: 11/12/13 7:08pm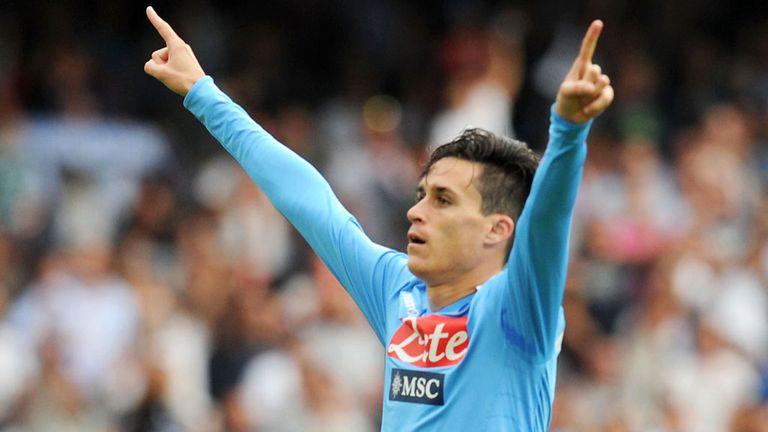 The Spanish forward knows if Borussia Dortmund beat Marseille on Wednesday evening, as expected, then Napoli will need to defeat Arsenal by three goals.
So with a huge task in front of them, Callejon admits that the Naples giants will need to be at their best.
"We want to continue in the Champions League and that means we need to produce our best match of the season against Arsenal," he told Sky Sports.
"The situation depends on us because in football it is never good to depend on others. If Marseille managed to avoid defeat against Dortmund it will be excellent but I prefer to be focused on us beating the Gunners by three goals - it is not easy but is possible."
Callejon admits that their task is all the harder because of how well Arsenal - the Premier League leaders - are playing.
"At the moment, Arsenal are the best team in Europe, we have to show the desire to beat them," he said.
"This group has always been level and until the last minute, we won't know the result but we dream of making it through.
"We believe we merit going through, and we are 90-minutes away from proving that.
"The squad is optimistic and we are dreaming of a big European night on Wednesday."