Serie A: Napoli dedicate Cagliari victory to injured fan
Rafael Benitez dedicated Napoli's win over Cagliari to a fan injured in clashes before Saturday's Coppa Italia final.
Last Updated: 07/05/14 1:29pm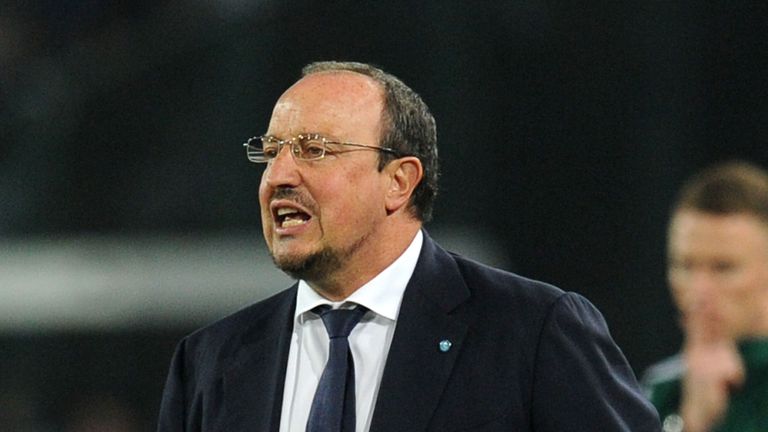 Ciro Esposito is fighting for his life in a Rome hospital after the 29-year-old was shot before the match, which Napoli won 3-1.
"It wasn't easy to prepare for this game because in recent days all our concerns are on the health of our supporter," Napoli coach Rafael Benitez said to Gazzetta dello Sport.
"We are sorry for the incidents that took place on Saturday and those episodes should never take place.
"The authorities will do their job and find the best solutions. We had the duty to focus on the game and I think we set a good example.
"Our fans at the San Paolo stadium were impeccable."
Napoli fans showed a banner during the game which read: "Ciro hold on."
Club captain Marek Hamsik also had Esposito in his mind and said after the game: "We wanted to follow our Coppa Italia title by clinching our place in the Champions league with a victory over Cagliari.
"We want to dedicate our return to Europe to Ciro in the hope that he can get well soon."
Napoli defender Federico Fernandez added: "We did a lap around the pitch after the game to send a clear message and to dedicate the Coppa trophy to Ciro, hoping that all goes well."