Transfer News: Javier Mascherano's agent says Rafa Benitez is keen to sign him
Napoli manager Rafa Benitez is keen to sign Javier Mascherano this summer, according to the midfielder's agent.
Last Updated: 20/05/14 3:55pm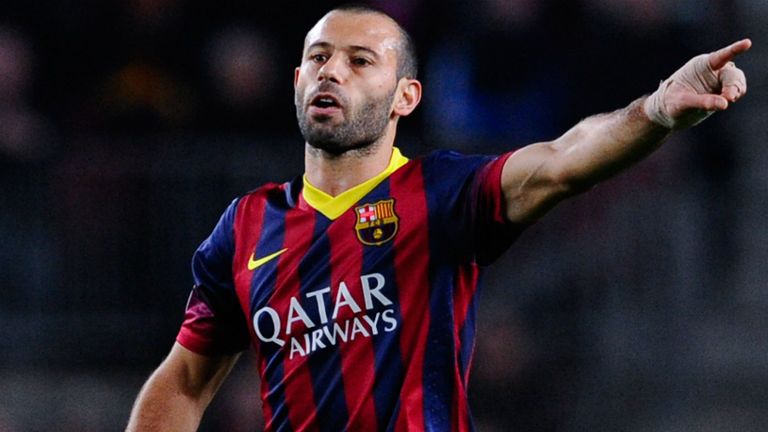 The Argentine international is believed to be unhappy at being asked to play as a centre-half - a position he has adapted to since signing for the Catalan side in 2010.
Benitez worked with Mascherano whilst at Liverpool, bringing him to the club from West Ham in 2007, and rumours of his interest have circulated all season.
He is now thought to be weighing up the best option to convince new Barcelona manager Luis Enrique to sell, something Bernardo Bovarone, Mascherano's agent, has eluded to.
He told Napoli-based Radio CRC: "Benitez would like Mascherano and he's evaluating different options to try signing him.
"Why does he want to leave Barcelona? The club told him he won't play in the middle of the park, so when choosing his next destination, that will be a fundamental thing.
"Mascherano feels he is a midfielder and wishes to play in that role."
Bovarone also confirmed that the 29-year-old still has a good relationship with the Napoli boss.
He said: "They talk frequently. There is interest and Benitez is not giving up."