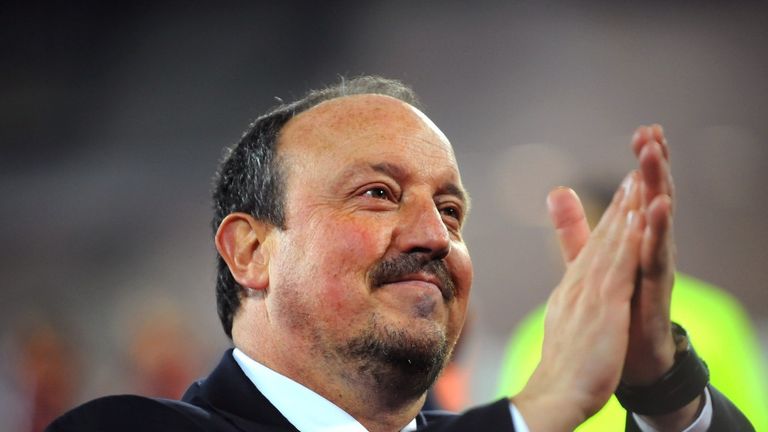 Napoli coach Rafael Benitez has warned his side not to underestimate Athletic Bilbao when the two teams meet in Tuesday's Champions League play-off in Naples.
The Italians host the Basque outfit at the San Paolo stadium hoping to take an advantage heading into the return leg in Spain on August 27.
Napoli, who finished third in Serie A last season and lifted the Coppa Italia, are considered favourites to reach the group stages for the third time but Benitez has warned his players to expect a difficult tie against Los Leones.
"We will face a great team and the second leg will be in an incredible (San Mames) stadium," Benitez said to Spanish newspaper Marca. "The (San Mames) crowd is like their 12th man.
"Athletic's strongest weapon is the group, with players who have been together for many years and have the support of a city that never loses its passion.
"I respect Athletic Bilbao a great deal, but I trust my Napoli.
"We have players who came in late from World Cup duty, like (Argentinian striker) Gonzalo Higuain, and new players that have yet to adapt to the team but I've seen positive signs."
Benitez is confident his side can join Italian giants Juventus and Roma in the group stages of the Champions League.
"My team arrives ready for this tie," the Spaniard said. "We have the right mentality and we too can count on great passion."
Last season, Napoli became the first team since 1997 to be eliminated from Europe's elite club competition in the group stages with 12 points in Benitez's first year in charge.
Athletic, who finished fourth in La Liga in the 2013-14 campaign, must adapt following the departure of star midfielder Ander Herrera this summer.
Herrera joined Manchester United last month in a £29million transfer deal.
"Herrera is a great player and his absence will surely be felt," Benitez said. "However, Athletic's strength remains the group and not individual talent."
Watch the Champions League play-off round tie between Napoli and Athletic Bilbao on Sky Sports 5 HD on Tuesday night, with coverage underway from 7.30pm.