Serie A: Napoli president Aurelio De Laurentiis backs Rafael Benitez for success
By Nadia Carminati
Last Updated: 03/09/14 7:51pm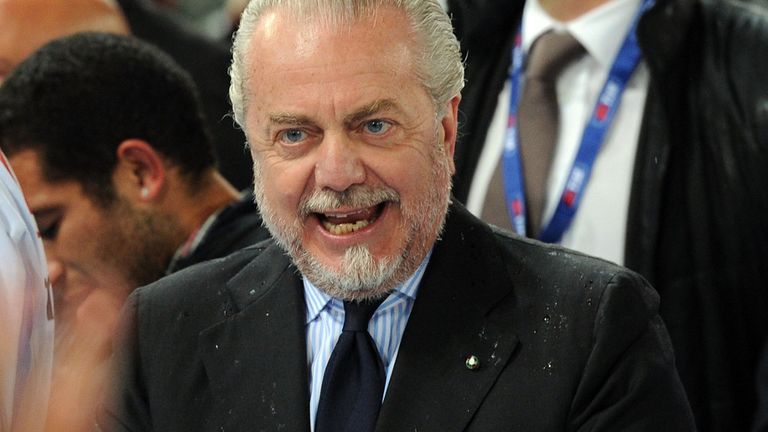 Napoli president Aurelio De Laurentiis has insisted that he has faith in coach Rafael Benitez despite their failure to progress to the UEFA Champions League group stage.
The Italian club lost their play-off tie 4-2 on aggregate to Spanish outfit Athletic Bilbao last month, drawing the first leg 1-1 at home and then going down 3-1 away.
The defeat cost Napoli 35million euros and raised concerns on whether they can challenge for the Serie A title this season, but De Laurentiis insists that the team remain competitive and will be successful under Benitez.
"If I had to listen to everyone's opinion I'd go deaf," he told Radio Kiss Kiss. "I only listen to Rafa. You cannot guarantee success for many reasons, but I trust Rafa.
"We have to respect the economic parameters that are put on us by UEFA. The exit from the Champions League has lost us 35m. And Athletic were a force of nature. They played the game of their lives.
"But I guarantee that we will be strong. We have a lot of players that went to the World Cup and are not even fit yet. Look at Higain – he shouldn't have played in the play-off, but he did because he's such a good professional.
"We can't throw away all our hard work because of one defeat. We need the confidence of the fans. Players and Coaches come and go, but the fans remain."