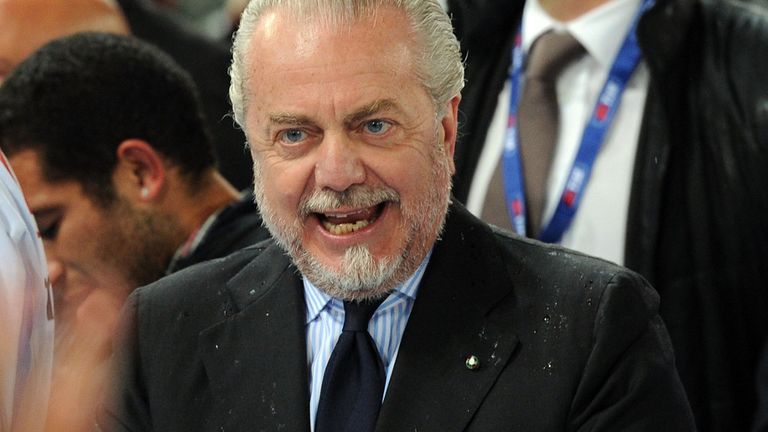 Napoli president Aurelio de Laurentiis has moved to reassure fans that they still have a bright future ahead despite a slow start to the campaign.
Rafa Benitez's side failed to reach the UEFA Champions League group stages last month after losing 4-2 on aggregate to Athletic Bilbao in their qualifier.
They were also below par as they beat Genoa 2-1 in their Serie A opener on Sunday, which has led some to question their Scudetto credentials.
"To the fans I say have trust," De Laurentiis said to www.sscnapoli.it. "After all, Napoli has played in Europe for five straight seasons, the only Italian club to do so.
"Of course missing out on the Champions League is a big disappointment that has seen us miss out on more than 30 million euros.
"But we cannot forget that unlike other teams, we faced a very difficult rival
"Now we must look ahead with optimism."
Napoli are looking to replicate last season's form which saw them finish third in Serie A and lift the Coppa Italia.
They also set a new club record of 104 goals scored in a given campaign.
Napoli reinforced their squad this summer by signing midfielders David Lopez and Jonathan De Guzman as well as bringing in forward Michu on a season long-loan from Swansea.
"This Napoli is stronger than last season's squad," De Laurentiis said."We have strengthened the group and we have a talented coach (Rafa Benitez).
"Sooner or later the Scudetto will arrive to Naples.
"But before that we must keep our feet firmly on the ground and build a team without rushing.
"We can win but we must be united: the team, the club, and fans as well."