Juve to land Borriello
Juventus are set to bolster their ranks with the signing of Marco Boriello from Roma.
By Nadia Carminati & Simone Bargellini
Last Updated: 31/12/11 1:38pm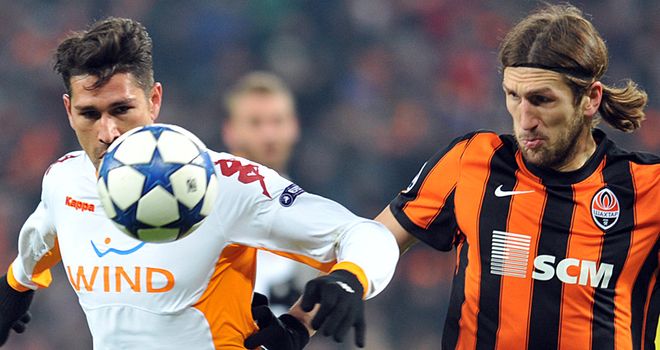 Juventus are set to bolster their ranks with the signing of Marco Borriello from Roma.
The 29-year-old Italy international will move to the Juventus Stadium on loan until June, when Juve can complete a permanent deal for €7.5million.
The exact details have yet to be agreed for the loan and Chilean David Pizarro could also be heading to Juve on a similar deal from Roma.
Borriello's arrival mean Juventus will continue to look at getting rid of other players with strikers Luca Toni, Vincenzo Iaquinta and Amauri all linked with moves.
Amauri has not been involved this year and has been linked with many clubs including the likes of Tottenham, QPR and Fulham.
But the Brazilian-born Italian admits he would be happy to move to Fiorentina and the fill the void being left by Alberto Gilardino - who is set to complete a move to Genoa.
Genoa's sporting director Stefano Capozucca said: "We are optimistic, I hope he can be on the field against Cagliari on January 8th."
Amauri
Amarui is now hoping Fiorentina will move for him, as they are also sending Andrea Caracciolo to Novara.
"Florence is a wonderful city and I have no problem reaching an agreement with Fiorentina, as they are an ambitious club," he said.
"I would accept with great enthusiasm. Reducing my wages would not be an issue, because that is the least of my concerns. We'll see if these rumours become reality, as I am honoured to hear of their interest.
"My story with Juventus ended in January last year. I didn't want it to end this way and could not understand all the rage against me. I don't even want to understand it. This is over for me and I just want to find a team to recuperate the five months I lost here at Juventus."