Serie A: Lazio captain Stefano Mauri charged in fixing probe
Lazio captain Stefano Mauri is one of eight players who will answer charges of alleged match-fixing.
Last Updated: 10/07/13 12:56pm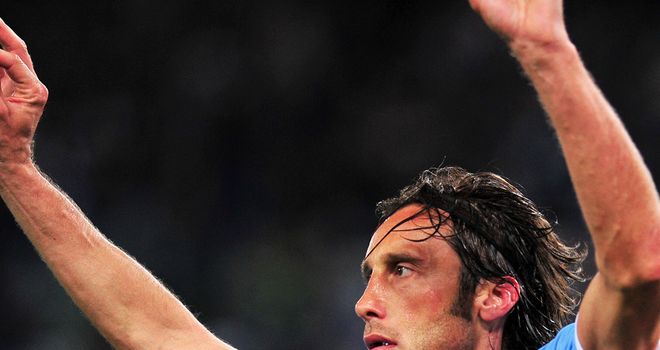 A statement published on figc.it said midfielder Mauri and seven other players are expected to meet the national disciplinary commission to answer to match-fixing accusations relating to Lazio's league games against Genoa and Lecce in May 2011.
All three clubs could be subject to disciplinary action for their objective liability in the alleged actions of Mauri, Massimiliano Benassi, Mario Cassano, Stefano Ferrario, Carlo Gervasoni, Omar Milanetto, Antonio Rosati and Alessandro Zamperini.
The eight players also face charges of sporting fraud for alleged involvement in one or both games.
Lazio, Genoa and Lecce could each be punished with a points deduction with the Roman outfit facing two counts of the charge - one for each game.
Mauri, now 33, played as Lazio beat Genoa 4-2 in Rome on May 14 two years ago and eight days later the midfielder featured in a victory by the same scoreline at Lecce.